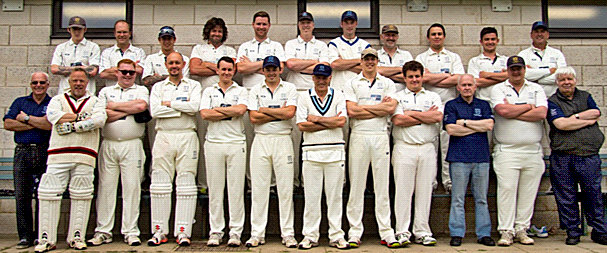 The 2016 cricket season is well under way and, for Hayling Island Cricket Club, it has proved a mixed start.
In the leagues, the 1st XI have lost all of their opening fixtures (including one to the weather) with wickets proving hard to come by. Only "Mr. Consistent", club skipper Mike Lever and Jason Fenn have made any impression with the bat but we remain optimistic. By contrast, the 2nd XI are proving that age is no barrier in this game, winning two of their opening fixtures handsomely. New acquisition "Josey" Wells cracked a ton in his second game and canny veteran Jim Lever (father of the aforementioned) picked a five wickets for just eleven runs in the opening day defeat. The Midweek XI have looked strong after their opening defeat with only the weather defeating them thereafter. Gary Martin is once again proving a midweek run machine though he is harshly being compared to Geoff Boycott.
Every Wednesday evening at Hayling Park, from 6pm to 7:30pm, our cloys section gather to practice/train under the watchful eyes of coaches Ben Johnson and Pete Pearce. We are always looking to expand this section and would welcome more participants.
In fact, if anyone is interested in any capacity whatsoever, please come along on a Wednesday evening or contact the club at HAYLINGCRICKET@GMAIL.COM . We have a full fixture list on Sundays if you fancy a more sedate introduction (or re-introduction) to the game or, alternatively, you are bound to find the club's cricketers socialising at the West Town Inn (one of our sponsors alongside Hayden Vehicle Rental) on a Saturday evening after the game if you feel like having a chat.
Next home fixtures:-
Sunday 10th July vs Zombies
Saturday 16th July vs Bramshaw (1st XI) and Emsworth 2nd XI (2nd XI)
By
Dave Modig, Hon. Sec., HICC