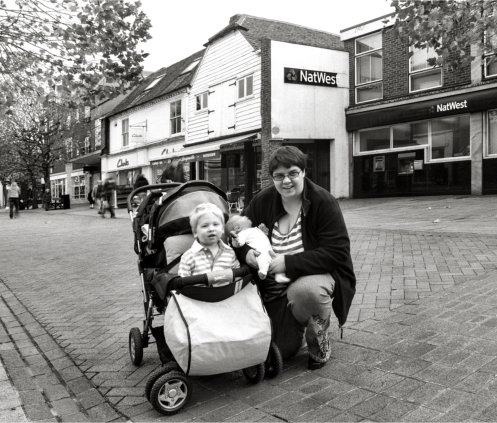 An exhibition at the Spring Arts & Heritage Centre, 56, East Street Havant PO9 1BS, is about the people of Havant, captured in a location central to their community. Concepts of people, space and place are examined to reveal the subtleties of human existence. Open now until Thursday 30th June.
The photographs were taken on film, for the documentary unit during my BA degree course at the University of Portsmouth, my plan was to approach and put into context Havant Town including the social, cultural, and political ramifications showing the so-called modernization of Havant.
This is an expansion of the original exhibition from 2008 entitled 'Parlare' which roughly translates as - people chatting. At that time I was particularly conscious of the 'Parlare' between the people and myself happening in life around Havant, its market, high street, and shopping centre. The portraits centre on the relationships I formed with the subjects, as they told me frankly about their experiences and lives, the places they lived and their thoughts and fears for the future.
I always hoped that one day I could hold a retrospective involving the original models and although I had envisaged a longer period, considering the current pace of life, this seemed a perfect time to reflect on the juxtaposition of past and present. Posters and adverts will be displayed in the Havant area inviting the people in the photographs to come and have another picture taken, as a comparison against the 2008 version. A copy of the 2008 photo will also be available for the original subjects.
I hope you will all come and meet me at the open day event, 21st June from 10.00am-2.00pm (whether you are in the photographs or not) to hear some more about these fascinating photographs.