Ordinary women ~ extraordinary music ~ a cappella style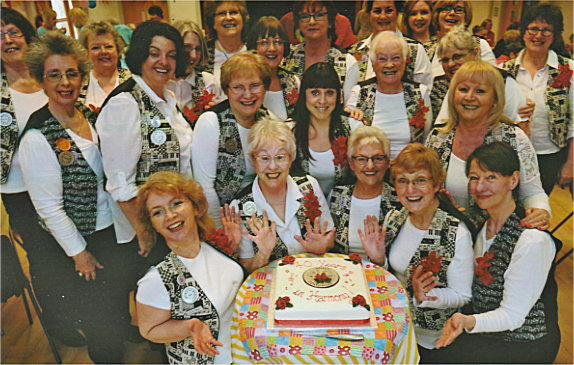 The Pitchpipers – Havant's own ladies barbershop harmony chorus is celebrating their 40th birthday this year and here's your chance to spend an evening with them.
On Tuesday 20th September - 7.30pm - 10.00pm at St Philip's Church Hall, Hawthorn Crescent, Cosham PO6 2TL you can have a taste of singing a cappella as they hold a LOVE TO SING! evening.
Singing has been proven to reduce stress levels and boost your immune system. Ability to read music is not required, vocal tuition is included as well as refreshments and the evening is entirely free.
So, make a date in your diary to come along and have some FUN along the way learning to sing a song a cappella style!
You may register your interest on our website: www.pitchpipers.co.uk or just come along on the evening. Marilyn Penketh, Musical Director
By
Marilyn Penketh, Musical Director