Hambledon Folk Club offers a friendly and intimate setting enjoyed by artists and audience alike: many performers comment on the warmth of their reception and a true folk club atmosphere. Nowadays the club features national and even international guest performers while invariably there is the traditional floor-spot session before the main act for local or visiting performers to each sing a song or play a tune or two.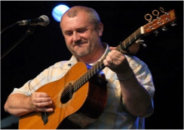 Wednesday 10 May - BOB FOX - (Booking strongly advised)
A welcome return of this superb singer. Bob is blessed with 'one of the best voices in England' (Ralph McTell) and is also a very talented musician. He presents a full and varied repertoire of traditional and modern songs with vitality and ebullience, creating a performance of warmth and humour.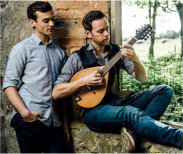 June 14th – NINEBARROW - (BOOKING ADVISED!)
Representing some of the finest in the new wave of British folk music today, Jon Whitley and Jay Labouchardier who comprise Ninebarrow have already scooped several awards and are nominees for the BBC2 Folk Awards for 2017. Don't miss them – catch them at Hambledon on their tour and be prepared for the perfect musical evening. "If Dorset were a cathedral, Ninebarrow would be its choristers"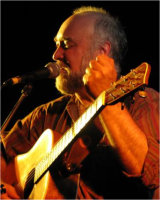 Wednesday 12 July - DAN MCKINNON - Fascinating Canadian singer/ songwriter, storyteller, musician and historian
Blessed with a glorious baritone voice, a graceful mastery on guitar, and a hearty laugh that delights any room, Dan McKinnon has carved out his own unique, musical path. From early beginnings in the coffee houses, pubs and bars of Atlantic Canada, to yearly tours throughout the UK, Dan's performances reveal an enduring respect for the past, tempered by a profound attachment to the present. His keenly observed stories and passionately delivered songs convey a deep inquisitiveness into the human condition combined with the rich heritage of the Maritimes. "You can hear from the moment he steps out in front of an audience that he's One of the most engaging and genuine performers on the scene." - David Kidman, The Living Tradition. "Hearing Dan McKinnon for the first time reminds me of the first time I heard Stan Rogers or James Keelaghan..." - Rich Warren, Sing Out http://www.danmckinnon.ca
AUGUST – CLUB CLOSED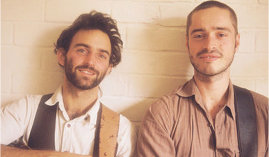 Wednesday 13 September - JIMMY ALDRIDGE & SID GOLDSMITH
Superb singers and fine multi-instrumentalists, Jimmy Aldridge and Sid Goldsmith are a highly acclaimed folk duo who play traditional and original music of the British Isles. Over the last three years they have built a reputation on the UK folk scene for arresting and moving performances. The songs themselves are always given centre stage but brought to life with sensitive musical arrangements and stunning vocals. There is an integrity that shines through their performances and a common thread of political struggle, resistance, and justice. Their second album 'Night Hours' was released in December 2016 to great reviews across the board and has fast cemented their place of longevity within the folk scene. "To be a great folk singer, you have to be a great storyteller, as Jimmy Aldridge and Sid Goldsmith are clearly aware. The duo are both fine singers and multi-instrumentalists." (The Guardian)
"Exhilaratingly diverse and full of impeccably crafted and beautifully realised songs" (Folk Radio) "very now and then an act jumps out at you and knocks you back. You're in for a treat." (Mike Harding) http://www.jimmyandsidduo.com
Hambledon Folk Club – The Youth Hut, West Street, Hambledon PO7 4RW - All gigs start at 8.30pm (doors open 8.00pm). Floor spots and guests welcome! Entry: £10.00 (£8.00 members, £5.00 under 18s and students) Enquiries and bookings/ reservations phone: 023 9263 2719 or email folkclubhambledon@hotmail.co.uk Website: http://www.hambledon-hants.com/HFC/whats%20on.htm