http://www.hambledonhants. com/Hambledon%20Folk%20Club.htm Second Wednesday each month.
All gigs:
8.30pm start (doors open 8.00pm)
Venue: The Youth Hut, Hambledon PO7 4RW (adjacent Village Hall).
Entry: £10.00 (£8.00 members, £5.00 under 18s/students)
For reservations and queries phone: 023 9263 2719 or email folkclubhambledon@hotmail.co.uk
Drinks: From the Vine pub next door or bring your own. Tea and coffee available.
This Autumn continues with a great line-up of performers!
WEDNESDAY 9 NOVEMBER: KEITH DONNELLY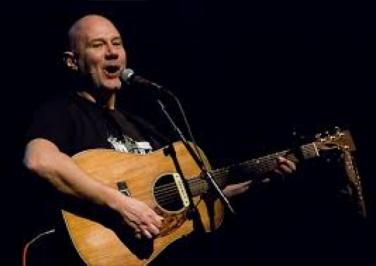 In fora treat! One of the funniest performers on the club circuit comes to Hambledon. Self-styled "Ruthless Surrealist Guitar-SlingingAbstract Songer Sing- Weaving, Teller of Short Tall Tales and Long Short Stories", Keith Donnelly is set to entertain with songs and stories from around the world. "Keith is a very [very!] funny, globetrotting, Geordie tall-tale-tellingsinger- songwriterguitarist. Keith could make sheep laugh!" (Jasper Carrot). http://keithdonnelly.com
Please note changed website: http://www.hambledonhants. com/HFC/whats%20on.htm
All gigs now at The Youth Hut (including January)
Floor spots before main act welcome – come along and sing a song or two!
WEDNESDAY 14 DECEMBER: TOM LEWIS – CHRISTMAS SPECIAL
(Be sure to book ahead for Christmas – tickets go early! Mulled cider and mince pies provided).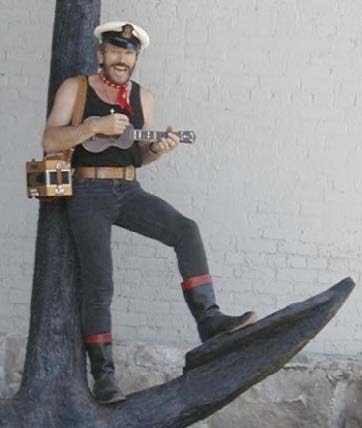 Tom Lewis is a retired submariner who sings songs about the sea: shanties, his own compositions, and miscellaneous numbers, all linked by water. Tom is a treat to listen to. Accompanying himself on ukulele and button accordion, he has a strong, clear voice and will soon have you singing along to his rousing choruses. Tom chats easily with his audience and punctuates his songs with fascinating stories and anecdotes. A great evening's entertainment to round off the year! www.tomlewis.net