Wednesday July 13th THE LONGEST JOHNS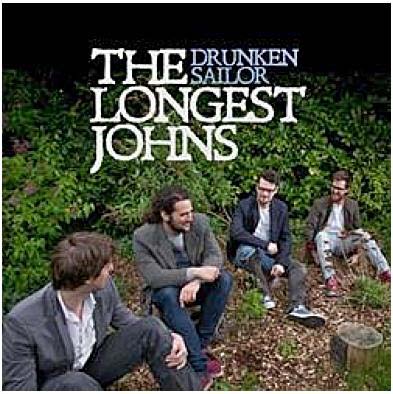 8.30pm start (doors open 8.00pm)
Entry: £10.00 (£8.00 members, £5.00 under 18s and students)
For reservations phone: 023 9263 2719 or email: folkclubhambledon@hotmail.co.uk
Drinks: From the Vine pub next door or bring your own. Tea and coffee available
First time to Hambledon for The Longest Johns who come highly recommended by regulars who have seen them elsewhere. The Longest Johns is a four-man, a Capella folk music band from Bristol. Born out of a mutual love of traditional folk songs and shanties this group features both time-honoured songs and new material.
Summer brings great artists to Hambledon for July and September while in August we have our summer "Anything Goes" session. Our performer season also features a great line-up for the rest of the year.
Wednesday August 10th - Informal 'Anything Goes' Session
This is the night for anyone to show off their talent, try out a new song or get the pub singing along. Anything goes – music, song, a poem, story or even a jig – all welcome to join in or just sit back and listen. FREE ADMISSION – The August session will be held in The Vine Pub (next to Youth Hut – see below for address).
Wednesday September 14th - MICK RYAN and PAUL DOWNES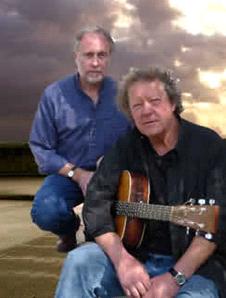 "Superb words and music" (Folk on Tap) "Positively oozes skill and professionalism" (Folk North West)
Mick Ryan is a superb singer of traditional and original songs who has appeared at Hambledon Folk Club on several occasions with Pete Harris. He has now teamed up with Paul Downes, a very accomplished acoustic guitarist who plays with a dazzling array of styles and effortless brilliance. Together they provide singing, music and entertainment of the very highest quality which oozes skill and professionalism.
www.wildgoose.co.uk/displayArtist.asp?ARTIST_ID=134
Wednesday October 12th – Pete Coe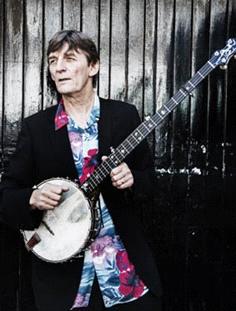 Back by popular demand Pete Coe ("A one man folk industry" - BBC Radio 2) brings his instrumental versatility to the club: Playing bouzouki, mountain dulcimer, banjo and melodeon, Pete can handle anything from the traditional ballad to comic material. He is also an impressive step-dancer who can sing, play and dance all at once! A fabulous evening is assured from this accomplished entertainer. www.backshiftdemon.co.uk
Looking ahead…
Wednesday November 9th - KEITH DONNELLY
Wednesday December 14th - TOM LEWIS – CHRISTMAS SPECIAL
(Be sure to book ahead for Christmas – tickets go early!)
ALL GIGS (except August): The Youth Hut, West Street, Hambledon PO7 4RW (adjacent Vine Pub/Village Hall).
Drinks: From the Vine pub next door or bring your own. Tea and coffee available.