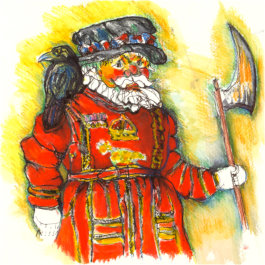 Havant Light Opera will present The Yeomen of the Guard in June and July.
Set in the Tower of London during the turbulent reign of Henry VIII, The Yeomen of the Guard is the darkest and most emotionally engaging of the Savoy Operas with its ever changing balance of joy, despair, love and sacrifice.
Colonel Fairfax is under sentence of death, and this is the day fixed for his execution. Fortunately, the Colonel has good friends in the Tower, and a devious plot is conceived to save him.
First performed in 1888, The Yeomen of the Guard was the eleventh collaboration of fourteen between Gilbert and Sullivan. Unusually, it ends with a broken-hearted main character and at least two reluctant engagements, rather than the usual plethora of happy marriages! But there is plenty of comedy, and many consider the music is Sullivan's finest.
The Yeomen of the Guard will be performed at The Spring Arts & Heritage Centre from Tuesday 28th June to Saturday 2nd July at 7.30 pm. Tickets £10 (Children £5) Box Office 023 9247 2700 or online at www.thespring.co.uk
A further performance will be given at the Methodist Church Petersfield on Saturday 9th July in aid of the hospice at home charity The Rosemary Foundation.
Free admission - Retiring collection