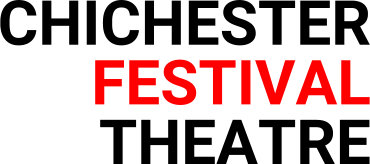 Winter brings a rich and varied feast of touring dramas, dance, family shows, performance and music to Chichester Festival Theatre.
Hugh Dennis, Lesley Garrett, Nigel Havers, Ruth Jones, Miles Jupp, Denis Lawson, John Marquez and Stephen Tompkinson are among the stars adorning comedies and plays, which range from the international phenomenon Art to Tom Stoppard's Rough Crossing.
There's an enticing and eclectic range of music, comedy and performance from a sparkling line-up of familiar performers and new faces, including Bridget Christie, Sandi Toksvig, Clare Teal and the South African Cultural Choir; and seasonal favourites such as the Christmas Concerts and BBC Concert Orchestra return.
There's also plenty of entertainment for families and youngsters from toddlers to teenagers, including Chichester Festival Youth Theatre's Sleeping Beauty for Christmas; The Snail and the Whale; performances especially designed for young people on the autism spectrum, including A Midsummer Night's Dream; and, still to come in Festival 2018, CFT's new adaptation of David Walliams's The Midnight Gang.
Drama, Dance and Music
Festival Theatre, 12 – 17 November -
THE MESSIAH - Hugh Dennis, Lesley Garrett & John Marquez in a hilarious Christmas comedy that promises to be the funniest and most magical Nativity you will ever see. A travelling theatre troupe of two actors and an opera singer arrive by camel in the ancient town of Chichester to masterfully enact the greatest story every told.
Directly prior to the West End, this new comedy of Biblical proportions, written by the Olivier Award-winning writer Patrick Barlow (The 39 Steps), sees Hugh Dennis (Outnumbered, Mock the Week), opera star Lesley Garrett and John Marquez (Doc Martin, In the Club) play a cast of thousands in a Christmas comedy that conjures up the sublime, the ridiculous and the truly angelic.
Festival Theatre, 20 – 24 November -
SHAKESPEARE IN LOVE - Young Will Shakespeare has writer's block and he's in dire need of inspiration. Then he meets the beguiling Viola de Lesseps, who is prepared to do anything – including risking the frosty disapproval of Queen Elizabeth I – to fulfil her illicit dream of performing on the London stage and pursuing a passionate affair with the greatest playwright of the age.
This adaptation by Lee Hall (Billy Elliot) of Marc Norman and Tom Stoppard's multi award-winning film classic, with music by Paddy Cunneen, is exuberant, witty, funny, and a beautiful homage to love, art, and the theatre itself.
This new production is directed by Philip Breen, whose recent RSC productions of The Merry Wives of Windsor and The Hypocrite have been highly acclaimed.
Festival Theatre, 27 November – 1 December -
Ruth Jones in THE NIGHTINGALES - One of the UK's best-loved stars, Ruth Jones (Gavin & Stacey, The Street) makes a rare stage appearance in an intriguing new comedy by actor/ playwright William Gaminara (Silent Witness, The Archers, An Enemy of the People), directed by Christopher Luscombe (Love's Labour's Lost & Much Ado About Nothing).
When the local acapella group gather in the village hall they have every reason to look forward to their weekly rehearsal. Whatever their differences, whatever the problems they may have at home, all are happily bound together in their shared love of music. The two hours of laughter and harmonies fly by. Until one day newcomer Maggie knocks on the door and everything changes…
Festival Theatre, 4 – 8 December -
CHRISTMAS CONCERTS - The Band of Her Majesty's Royal Marines Portsmouth and Chichester Cathedral Choir lead a celebration of the festive season with traditional carols, seasonal sing-alongs and the inevitable Christmas cracker jokes. From Jingle Bells to Silent Night, and the extraordinary Corps of Drums, this is a sleighful of Christmas cheer. Once again there's a chance to vote for your favourite Christmas song, with audience and band joining together to give it a rousing rendition.
Festival Theatre, 15 – 30 December - Chichester Festival Youth Theatre presents
SLEEPING BEAUTY - For ages 7+
30 December - Relaxed performance: at 2pm - A princess under a fairy's curse pricks her finger on a spindle and sleeps for a hundred years, waiting to be woken by a prince's kiss.
But hold on a moment. There's a distinctly different slant to this story. The princess is beautiful and spirited but there are two princes and a lot of threatening thorns. As for the fairy who caused all the trouble in the first place – well, putting things right isn't as simple as casting another spell.
Rufus Norris's splendidly entertaining and mischievous version of the original fairy tale ventures beyond the usual 'happy ever after' ending with the prince and princess united. The course of true love never did run smooth – especially if your mother-in-law is an ogress with an unfortunate taste for human flesh...
Rufus Norris's version of Sleeping Beauty premiered at the Young Vic (2002). He is Director of the National Theatre.
Lucy Betts, whose many productions at the Yvonne Arnaud Theatre, Guildford have included The Wizard of Oz, Oliver! and James and the Giant Peach, directs a visually stunning production with sets by Simon Higlett, costumes by Ryan Dawson Laight and new music by Tom Brady.