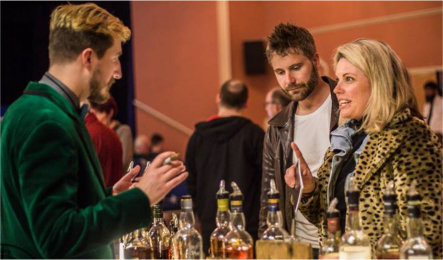 1st Sept - 1pm-5pm and 7pm-11pm at Portsmouth Guildhall, Guildhall Square, Portsmouth PO1 2AB - Tickets: £9 each
The Whiskey Affair is a festival that started in London in 2015, aimed at every level of knowledge for whiskey aficionados and beginners alike.
We're a bunch of young local guys and girls who are just really passionate about whiskey, and we wanted to share that passion and make sure it's a great time out into the bargain! It's received a fantastic response and gone on to travel the south, visiting Reading, London, Brighton and selling out venues as it travels. We are always keen to team up with partners to cross promote and get the word out there about other projects that are interesting to us as well.
The events feature:
Brands from around the world to sample.
A night out focusing on fun and discovery in equal measures.
Live music.
A photo booth to capture your evening.
Cocktails for those who are less focused on the whiskey element.
Guest speakers and whiskey experts.
Rarer whiskey brands for the hardcore fans amongst the crowds.