What's happening at the Station Theatre?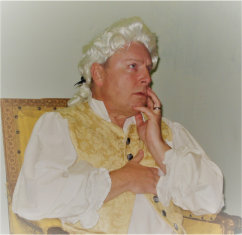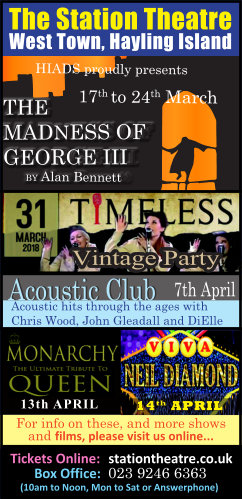 HIADS is in mid rehearsal for Alan Bennett's stunning play 'The Madness of George III'. With a cast of 22, and 24 scenes following at a cracking pace this is a journey through two years in the reign of a king widely remembered only for his bouts of madness.
In fact he is the longest serving British king and presided over the loss of the American colonies and the defeat of Napoleon. Despite his eccentric manner and his feud with his son, the flamboyant Prince Regent, George III was genuinely loved by his subjects. He supported many scientists, painters and writers and largely created Buckingham Palace, Windsor Castle and the British Library.
Director Vicky Fox has assembled a very talented cast and the staging in the Station Theatre will transport and delight its audiences with humour and pathos in equal measure. Fortunately, for this period in the King's life there is a happy ending.
'The Madness of George III' runs from 17th to 24th March and tickets are £10 from the box office 023 9246 6363 or online at www.stationtheatre.co.uk