Writing Our Legacy teams up with South Downs National Park to launch new bursary scheme for Black, Asian and ethnically diverse writers A new creative writing bursary is being launched for Black, Asian and ethnically diverse writers whose work aims to explore the landscape, wildlife and heritage of the South Downs National Park.
'Shifting the Gaze' will offer 15 bursaries of £500 to writers to fund time researching and developing new writing projects that focus on the beautiful South Downs landscape.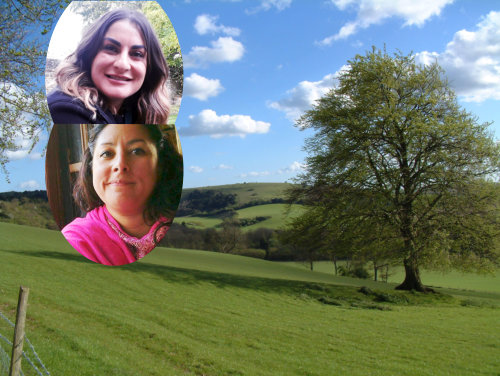 The bursary programme is a Writing Our Legacy project, in partnership with the South Downs National Park Authority and in association with New Writing South.
Applications for the first round of funding open on 5 April 2021, with a second round opening in July.
This project follows a bumper 18 months of activity for Writing Our Legacy. The Sussex-based arts organisation delivered 'New Narratives', a programme of workshops, socials and retreats for writers of colour in response to the Covid-19 pandemic, and also launched a new literary magazine 'Covert' in 2020.
'Shifting the Gaze' comes as the South Downs National Park Authority is celebrating a "Year of Creative Writing" with a number of projects that use the region's stunning landscape and history as inspiration for wordsmithery.
Amy Zamarripa Solis, Chair and Programme Manager of Writing Our Legacy, said:
"Writing Our Legacy is delighted to be working in partnership with South Downs National Park and in association with New Writing South to present an opportunity to hear from new voices from the South East's diverse creative talent. The Park's rich heritage and inspiring landscapes provide a place for writers to explore and connect with an incredibly important place of natural beauty in the region. We can't wait to see the applications from writers, and we urge writers of all levels of experience and backgrounds to apply."
Anooshka Rawden, Cultural Heritage Lead for the South Downs National Park, said:
"This is a really exciting initiative for the National Park to be involved with. We hope this project supports established and emerging talent, providing opportunities to explore the landscape through new stories, woven from the perspective of diversity."
Writing Our Legacy published its first anthology 'Hidden Sussex' in 2019, honouring the new annual celebration Sussex Day with stories and narratives from ethnically-diverse perspectives that gave a sense of the Sussex experience and way of life. Over 30 percent of the 26 pieces in Hidden Sussex explored Sussex's outdoor heritage including Cuckmere Haven, Birling Gap, Moulsecoomb and, of course, Brighton beach.
---
Further information and how to apply for Shifting the Gaze bursary round one
Applications will open on 5 April 2021 and close on 5 May 2021 at midnight. Apply via www.writingourlegacy.org.uk
New or unpublished writers will be encouraged to apply alongside more established or published writers. We will want to get an idea of where the writing or project is going, with a sample of writing included and what kind of support they think they'll need after the R&D is complete.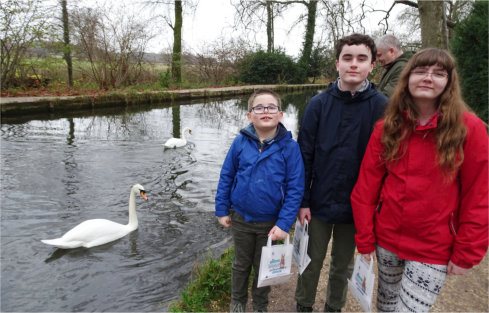 Applicants will live in the region of the South Downs National Park including West Sussex and Hampshire. We may accept writers in other parts of the South East of England, providing good rationale is presented for their proposal and the bursary supports an intention to visit the Park. See the Discovery Map on the Park website for more information.
Applications will be accepted by Google form or by email, with other options and support provided if applicants have any disability or language access needs (eg for writers who can't write, we could accept voice recording/film). Applicants can apply to do a standalone R&D or they can use the funding as match funding e.g. for Arts Council projects, although we prefer to fund standalone and offer support after the R&D is complete.
Grantees will be offered various marketing and press opportunities to promote their work and profile themselves.
This includes:
An opportunity to write a 300-word blog on a subject of their choice, such as about their work or project in development or their connection to the landscape and environment. This could be published on the website for Writing Our Legacy or SDNPA.
Day or week-long social media takeover on channels such as Instagram.
Press interviews
Grantees will have three months to complete their bursary work and will be asked to provide equal opportunity monitoring and short evaluation of their work completed.
During and after the R&D, grantees will be supported with practical advice and signposting by Writing Our Legacy and provided with mentoring and other support from New Writing South. This could include support for applying for further funding to support work produced during the bursary.
About Writing Our Legacy
Writing Our Legacy is an arts organisation whose aim is to raise awareness of the contributions of Black, Asian and people of colour* writers, poets, playwrights and authors born, living or connected to Sussex and the South East, established in 2012. We provide professional development and networking opportunities for writers of colour, as well as showcase emerging and established writers. Supported by Arts Council England.
*We employ MOSAIC charity's definition of Black to be 'Black people' and 'mixed-parentage people' including all those people whose ancestral origins are African, Asian, Caribbean, Chinese, Middle Eastern, North African, Romany, the indigenous peoples of the South Pacific islands, the American continents, Australia and New Zealand. For more information go to: www.writingourlegacy.org.uk
About South Downs National Park Authority
The South Downs National Park is the third largest National Park in England and has the largest National Park population, with 117,000 residents. From rolling hills to bustling market towns, the South Downs National Park's landscapes cover 1,600km2 of breathtaking views, including 18 distinctive landscapes, 13 European wildlife sites and more woodland than any other National Park in England or Wales. The South Downs National Park Authority (SDNPA) is responsible for keeping the South Downs a special place, including conserving and enhancing the natural beauty, wildlife and cultural heritage of the area. It is also the planning authority for the National Park. The Authority is a public body, funded by the government, and run by a Board of 27 Members.
About New Writing South
New Writing South serves writers from across southeast England. Whether you're an aspiring or established writer of novels, short stories, poems or plays, New Writing South is here to feed your creativity. https://newwritingsouth.com/