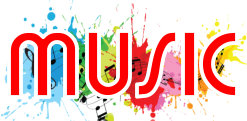 WHAT'S IN A NAME?
A few months ago, a guy came into the shop asking to look at a Yamaha F310 acoustic guitar, he wanted to start to learn to play and a friend had told him this would be a good guitar to start on.
Along with 30 plus brands of the same price and quality! So where do you start? The Yamaha F310 has been available for at least the past forty years and at it's price still good value for money and is a good instrument to start with. I explained all this and showed him the same value of other makes I had in stock, this sadly only confused him, since he didn't play a chord! So the truth is when looking take a friend who plays, or your guitar teacher, they will be able to give an opinion, a players opinion.
The problem is what suits one person, may not suit you, do your home work for to day on-line through Google you can at least do some research, which will only cost you time. For the price of a good quality instrument to start to learn guitar compared to 50 years ago is at present far cheaper, but prices have over the past year started to rise. You need to give practice time, like most things in life it requires time and effort, but what ever instrument you have decided to have a go and learn once you start playing tunes you should find it a hobby to be enjoyed!
By
Bob Rivers at Havant Music Mart