A GOOD PLACE TO START IS WITH YOUR 'HOMEWORK'!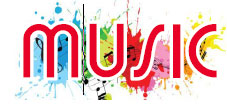 So it's the New Year and you've decided to do something that you've always wanted to do: learn an instrument.
But over the years you've looked at the guitar: how hard is it? Some people make playing one look so easy, but is it?
What type do I buy, what is an acoustic or a classical guitar. Will it be far easier to lean on an electric solid body guitar, playing through an amplifier. If so, what type of amplifier will I need? In today's Internet age there is stacks of information available if you have the time to spend looking, but your local music shop is probably your best bet to point you in the right direction.
Most shops will have a list of teachers for most instruments, but this will be a further outlay for you.
YouTube has become a popular format for learning and of course it's cheaper, but sadly you can pick up bad habits! So another place to look into while you do your homework.
So if it's a guitar, ukulele, saxophone, harmonica, or just the simple recorder or penny whistle there's no reason in this day and age - compared to forty or fifty years ago - not to have a go, there is far more information and help available now, plus the quality of the instruments is generally far better!
So do your homework, give the instrument practice time, keep at it, be positive, enjoy it, eventually it will all fall into place - but that's down to you! The other factor to take into account is opinions which abound about makes, the playing action of guitars, type of plectrums, strings to use etc.
The more you get into this the more you will learn what suits you. Like most things in life you have to start somewhere and the beginning is the best every time!
By
Scrumpy Bob Rivers at Havant Music Mart