IMPORTANT BUT OVER LOOKED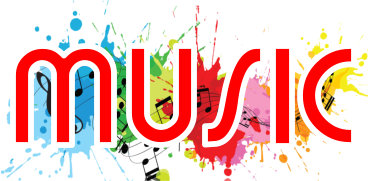 If your an instrument player as a hobby, just for the pleasure of playing an instrument, or a semi pro out gigging, what happens if you damage your instrument and it needs a repair? Or you develop a buzz, it's not feeling the same as you last played it. A problem? Who do you turn to? Unlike being able to buy anything saleable these days on line, where are the guys who repair. The good news is there are still qualified and experience repairer's making a steady living out there. Most work from home these days as the cost of premises puts up costs and quiet often the main cost of repairs are the labour costs then if the repair firm is over the vat rate another 20% up's the bill. Most local music shops still do certain repairs on the premises and if they do only guitars and ukuleles then they usually know a man that can repair Brass and Woodwind, keyboards, violins and other unusual types… The older the instrument, keyboard or Amplification, quiet often the parts are no longer available, then if it's a cheap instrument it may well prove to be beyond economical repair!
There are cases from plain canvass carry bags to padded Gig Bags of various thickness, then a range of hard cases and pod caseps available to protect your instrument. With an electric guitar you have to remember the weight, like a Gibson Les Paul electric guitar can be very heavy and relying on a padded gig is taking a chance as I've known straps on these bags snap!! At that sort of price range you are better off with a good quality hard case. Your local music store should have a good selection and be able to help. If you can, add your instrument to your household insurance policy but do ask your insurance provider on any small print and cost. With the darker evenings coming more people will be playing in doors and there are some excellent gigs to go out to, have a good month and enjoy your music.
On 30th November Classic Rock / Blues band 'Turnpike Alley' will be playing in The Function Room, Ex Serviceman's Club, Brockhampton Lane, Havant PO9 1LU - Tickets on the door £8.00 £6.00 in advance Doors open 8.00pm - Starts 8.30pm
Tickets from Havant Music Mart, Ex Servicemen's Club, Ink Planet
ALSO appearing at the same venue on 14th December 'State of Undress' Christmas Show - Exuberant Rocky infectious music Tickets on the door - £10.00, in advance - £8.00
By
Bob Rivers at Havant Music Mart