Hayling Scouts' Book Sales have been held every year since the early 1990s and at various venues on Hayling. Their success has been due to many factors such as the wide range of fiction and non-fiction books in good condition, sorted by author or subject, and at reasonable prices.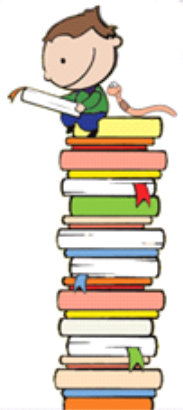 Two major milestones were of special importance. Firstly, the move to the URC halls in 2000 where they were held on a Saturday in June and December. Queues would form well before opening time and the mad rush when the doors were opened resembled the opening sale day in a department store!
This arrangement continued until 2014 when a major decision was taken to relocate to the Scouts Headquarters in Kings Road. Sale days were moved to the school half term week when the halls are not used for Scout meetings. A second hall had also been built to give more capacity. Sales could be increased to three per year and held over a four-day period, giving people more time to browse. The move was a great success and over 10,000 books are now displayed, all sorted and categorised with their location clearly shown on printed banners. Light refreshments are also available.
We have also increased the section on children's books and have seen good attendance by younger readers, assisted by support from parents and local schools.
The book sales are now well established with many regular customers from Hayling and beyond, as well as visitors who often see our posters, roadside banners and media advertising. Special viewing for book sellers is also available. We must also not forget the team of more than 40 helpers involved in advertising, book sorting, setting up the halls, helping on sale days and returning books to store.
The next sale in the Scouts Headquarters at 125 Kings Road (PO11 0PE) will be from Wednesday 30th October to Friday 1st November, 10.00 am to 4.00 pm and Saturday 2nd November 9.00 am to 12 noon. Stagecoach buses 30 and 31 stop nearby. We would be pleased to welcome you. For further information, please contact Mark Standing on 023 9246 5286 or visit our website https://www.haylingscouts.org.uk or @haylingscouts on facebook. We are a registered charity and all profits go towards providing the Leaders with the facilities and resources for the development and training of young people on Hayling.