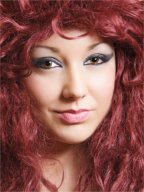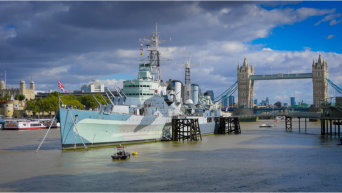 Those allocated full marks in the third round of the club's print competition were:-
Beginner: Ann Ware with "Easter Bonnet"
Nic Charrett with "London View" - Group Winner - pictured right. Nic explained that the image had been taken whilst on a day out in London with a couple of long term friends, going on board HMS Belfast. Just as they left the ship, Nic looked back and noticed that not only was the light good but that Tower Bridge was in the scene as well. Taking some shots was irresistible!
Intermediate: Stan Clements with "Bemused" Group Winner - pictured left.
The next outside presentation will be "Documentary Photography" from Janey Devine, FRPS, on 26th March. As usual, non-members are welcome to come along for the evening on payment of £5 at the door.
For further information on the club, please visit the website www.haylingislandcameraclub.co.uk or contact the secretary at secretary@haylingislandcameraclub.co.uk.