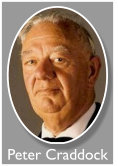 Havant Symphony Orchestra is celebrating the life of its founder Peter Craddock, who died in 2017, with a special concert at Oaklands School in Waterlooville on Sunday 3 March - starting at 2.30pm.
Peter started teaching in the late 1950s at the newly-created Havant Grammar School with the opportunity to build up a Music Department from scratch. At Havant and later at Portsmouth Polytechnic and South Downs College he introduced numerous students to classical music.
He also started a Further Education class in orchestral playing leading to the establishment of Havant Symphony Orchestra in 1962, followed by the Havant Chamber Orchestra in 1965.
Peter retired in December 2012 after fifty years, and was subsequently awarded the British Empire Medal (BEM) for services to music, in the New Year Honours List for 2015.
The audience will be treated to a cornucopia of musical delights including Brahms' Double Concerto for Violin and Cello, played by Duncan Riddell and Richard Harwood.
Conducting the concert will be past and current holders of the Bob Harding Bursary; Mark Wigglesworth, Toby Purser and Stefano Boccacci.
Saturday 23 March - starting at 7.30pm, at Oaklands School, Waterlooville - with a performance of a mixture of song and dance music with an African and central European theme.
The concert will start with British composer Samuel Coleridge-Taylor's 'Variations on an African Air', followed by three dances from Smetana's comic opera 'The Bartered Bride'.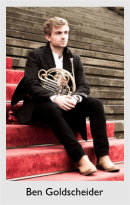 Finalist of the 2016 BBC Young Musician competition, French Horn player Ben Goldscheider will join the orchestra to perform Weber's Horn Concertino in E minor. The evening will be rounded off with Dvořák's most popular and joyful 8th Symphony.
Further details about the concerts and tickets can be found at: www.havantorchestras.org.uk