7.30pm Saturday 21September Havant Symphony Orchestra concert at the Hayling Island Community Centre. Conducted by Stefano Boccacci, the concert will open with the proud Finnish anthem 'Finlandia' by Sibelius.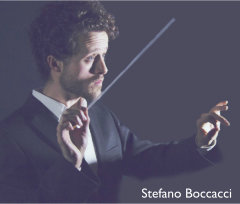 Audiences will then be treated to the gorgeous warm tones of the viola played by Nia Thomas with two contrasting pieces; Weber's lively 'Andante and Hungarian Rondo' and the soulful 'Romance' by Bruch.
Concluding the concert will be Robert Schumann's fourth symphony, published in its final version just five years before his tragic death in 1856.
Further details about the concert and tickets can be found at: www.havantorchestras.org.uk
Colombian born Stefano Boccacci started his professional training in 2010 at the Pontifical Xavierian University. In 2012 he created the Tutta Forza Chamber Orchestra which in 2016 won the most prestigious award for young musicians in Colombia, the Young Performers Award of the Bank of the Republic.
In July 2018 he became the latest winner of the Bob Harding Bursary for Young Conductors. Throughout the 2018/19 season he has conducted with the Havant Symphony Orchestra, studied for a MMus in Orchestra Conducting at the Royal Welsh College of Music and Drama, and held the position of Musical Director for the Royal Forest of Dean Orchestra. Havant Symphony Orchestra definitely thinks that Stefano is one to watch for the future!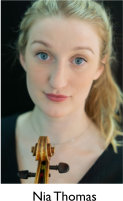 Nia Thomas has played the viola since the age of nine. A recent graduate from the Royal Welsh College of Music and Drama, Nia has been pursing a varied freelance career as soloist, chamber musician and orchestral player.