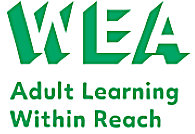 The committee of Havant WEA are holding their AGM on Thursday 4th November in the Meeting Place in Havant at 2-30pm.
Due to Covid restrictions it  has been a difficult time for the  WEA but fortunately it has been possible to continue providing courses and Day Schools, often on Zoom.
It is expected that courses will return to face to face in the near future.
Members of the WEA are welcome to attend the AGM.