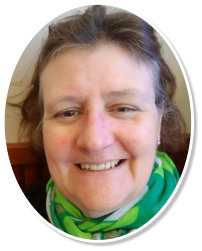 Naomi Sloane, the new Events Manager at St Faith's Pallant Centre in Havant, popped in to see me in the PO9 office this week. In the post since July 1st, Naomi has joined the team to raise awareness of events large and small at the Centre and to really get the place humming.
"I'm excited by the opportunity to work for the local community," she told me. "I enjoy meeting people and talking to them and I love Havant. It's a great place to live and I love the fact that it's my job to help people have fun and enjoy themselves!"
Having talked to many of the local people, one of the first things Naomi has done since her appointment is to rebook The Wurzels. A huge success in August last year, Pete Budd and Tommy Banner will be returning to the Pallant Centre in the spring of 2020, combine harvester in tow, and the Pallant Centre's own special edition cider (supplied by Dreymans Cider, a local company based in Nutbourne) on offer at the bar.
"It's big events like these that financially support the smaller community events," Naomi explains. "The aim is not to sit on any additional revenue, but to put that money back into the community, funding smaller events which wouldn't otherwise get off the ground as well as securing the fabric of the centre for years to come. So, bigger events such as awesome No.1 sell out tributes like Oasish and Dan Hadfield (Gary Barlow) will help to fund other events such as Havant VeganFest (coordinated by F N K Pies of Havant). I'm personally excited about the Pallant Playhouse which will be showing a series of black and white films through late 2019 and early 2020."
Naomi's enthusiasm is infectious. "Since I was a small child, I've been good at administration and organisation," she beams. "My first ever event was organising a fundraising event for a friend. I ran a BBQ and games day at HMS Dryad and raised £10k. The money went to a local cancer charity."
Other entertainments coming soon at the Pallant Centre include TAT (Thursdays At Two) a free meet and chat event for those on their own, and Wheelchair Salsa, a new seated dance class for wheelchair users.
I ask her about her future plans, and she shares her ideas, including an open mic night and a last night of the proms event with a live link to the Albert Hall. It all sounds great!
Any questions or ideas? The Pallant Centre website is presently being developed and Naomi hopes to have it online by the New Year. Meantime, email Naomi: pallantevents@gmail.com or Will at thecentremanaer@gmail.com and get all the latest news on facebook @thepallantcentre
Currently at the Pallant Centre, Havant:
Pallant House Play Café: an independent business with a permanent home within the Pallant Centre, serving tea &coffee and snacks every day between 10-4pm.
St. Faith's Charity Shop: an extended and revamped version of the shop choker block with exciting bargains and upcylced clothing!
Various regular groups such as, Brownies, Guides, Monkey Music and Boogie Mites. Archery; Addiction Support Groups, Youth Theatre; Havant Orchestra; and even a Male Voice Choir.
In addition, the hall and rooms are available to hire. Including a lovely first floor double aspect meeting room and an even larger room next door.