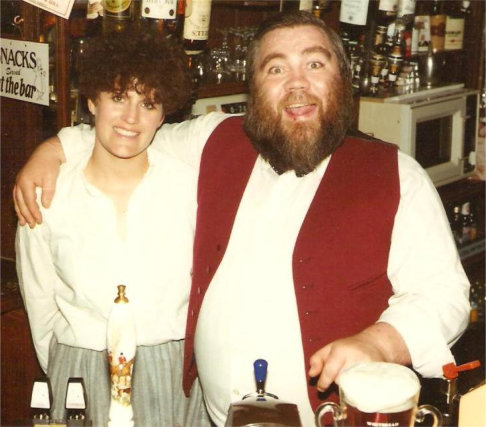 Lots of people love the idea of running a pub, but a Hayling-born author has written a book that warns it is not always an easy life.
George East grew up in a pub and ran pubs and clubs before taking on a corner-street local in Portsmouth. In an eventful three years at The Leopold Tavern, he was twice voted as the Worst Landlord in Britain by his customers, had his public bar used as a temporary murder room by the local CID, then shot to international fame when his old bed collapsed and the legs appeared through the pub ceiling.
'We left them in place as a gimmick,' recalls George, 'then the story was picked up by a news agency and made headlines all over the world.'
As a result of all the publicity, the Leopold did a roaring trade, but it was, George admits, not all beer and skittles. 'Overall, it was good fun and we made a very good living, but it was very hard work. It's an old saying that pub landlords go to bed and get up on the same day, and our working day started at seven in the morning and finished after midnight. But I'm really glad we did it, and it gave me enough funny pub stories to last a lifetime.'
You can read many of those stories in A Year Behind Bars (How NOT to run a pub) by George East. The book also features notes on the history of the Great British Pub, and many illustrations and cartoons. A Year Behind Bars is available in paperback and e-book form from Amazon and other booksellers.
More information from Francesca Brooks, La Puce Publications at francesca.brooks@hotmail.com