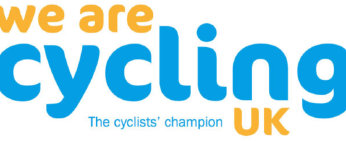 If you haven't cycled for some time and would like to cycle with a group, rides on two Saturday mornings in most months over the Autumn and Winter to April are planned. Rides are 25 to 45km long taking 150/180 minute (plus a coffee stop).
We meet at 9am for a 9-15am start in the Waterlooville area, usually Cowplain. Rides have a maximum of six cyclists and must be pre-booked. You cannot just turn up at the start. Ride must comply with the coronavirus regulations. The aim is to make cycling enjoyable and safe for all. Routes avoid steep inclines & where possible busy roads.
Children under sixteen are welcome as long as they are accompanied by a parent or authorised adult -16 to 18-year olds need a written authority from a parent.
CCC for Waterlooville is part of Portsmouth CTC that is the local Cycling UK members group.
There's no charge for these rides but after three rides membership of Cycling UK or of an affiliated organisation is required. For more information see: https://www.portsmouthctc.org.uk/wccc/
If you are interested in joining a ride or have questions please contact Mike@portsmouthCTC.org.uk