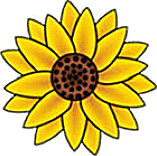 Meetings held on the 3rd Thursday of each month (except August) 7.30 at St Nicholas Church Centre, Bedhampton, Havant PO9 3PT.
We have a very varied programme of events throughout the year, including interesting speakers and demonstrations, campaigns, social events and a variety of groups to join.
If you would like to make new friends or are new to the area, why not come along?
There is no obligation to join and we would LOVE to meet you!
For more information call: Dianne on 023 9247 9384 or Shelagh on 023 9247 8556