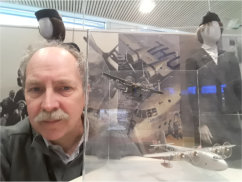 Monday 22nd July - 1845 for 1930 hrs
'Sir Alan Cobham and the Airlines' presented by Adrian Constable.
In this fascinating talk, Adrian Constable will explain how Sir Alan Cobham opened up the Empire, for Imperial Airways and BOAC (but not for himself). The talk covers Alan Cobham's survey flights across the Empire, after the third of which he was knighted, and the subsequent surveys which he had every reason to expect would lead to having his own airline in Africa.
After Imperial Airways invoked their right to 'first refusal' on the work that he had done in Africa, Sir Alan Cobham had nothing to do with airlines for a few years, but nonetheless he was very much in the public eye. He came back to the airline world to help Imperial Airways with their flight-refuelled Trans-Atlantic flying boats service in 1939. However, the war brought an end to these operations, and despite some interesting plans, Sir Alan Cobham's business thereafter was in the military sphere.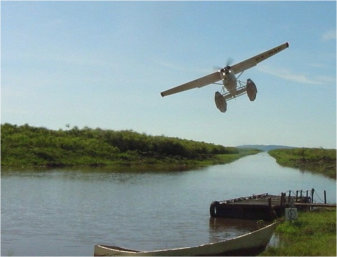 Monday 19th August - 1845 for 1930 hrs
'Keys don't float – Everything you need to know about flying boats' presented by Mr Bryan Pill
In this talk you will learn "all you ever need to know about flying floats" - well perhaps not, but this will be an informative and entertaining evening for aviator and non-aviator alike and on the way you will understand the difference between a float plane and a flying boat! Bryan is a qualified FAA float plane instructor.
Bryan follows on from the last lecture he gave AirACES four years ago on operational bush flying, looking briefly at the history of water aviation, and the way MAF have used them in their work. He will explain why keys don't float and a few other gems, drawing on his experience operating a straight float Cessna 185 on Lake Victoria in Uganda and the Turbine Amphibious Beaver in Bangladesh as well his training flying a Maule and 185 in the USA and Canada. The talk will be fully illustrated with experiences from Bryan's career.
AirACES is an aviation talk society, providing its members with regular talks, given by experts in many different fields related to the world of aviation.
The talks are held at the Chichester Park Hotel, Westhampnett Road, Chichester, 6.45 for 7.30 pm. Members £3, visitors £5 and under 16s FREE. No pre-booking.
For further information about AirACES, please see www.airaces.org.uk, or call David Batcock on 01243 823007