AirACES is an aviation talk society, providing its members with regular talks, given by experts in many different fields related to the world of aviation.
Monday 20th May - 1845 for 1930 hrs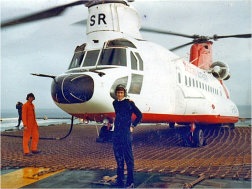 'Flying, through the Pilot's Eyes' - Presented by Mr Lorimer Burn who is returning to Air ACES to give another of his fascinating talks about his career in aviation. There will be four parts to the talk, covering areas of helicopter flying about which many of us know little or nothing.
He will talk about Naval helicopter operations off Iceland during the 'Cod Wars'. In the next section, his presentation on helicopter flying in the Royal Navy will include a dramatic video of landing of a Lynx helicopter on a frigate's deck in a gale. The third part will give an insight into helicopter operations to the North Sea Oil Rigs, including passenger ditching training and operations of the S61N and Chinook helicopters. He will conclude with a cautionary tale - 'Don't fly through a thunderstorm' the story of an accidental flight into a cumulonimbus cloud over Basingstoke.
Monday 24th June - 1845 for 1930 hrs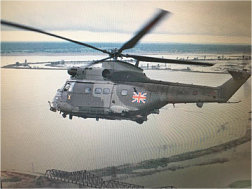 'Operation Barwood' - Presented by Air Marshal Sir Barry 'Baz' North, KCB, OBE.
Former Deputy Commander at RAF Air Command, and now President of the RAF Association, Air Marshal Sir Baz North's presentation is entitled 'Operation Barwood'. Sir Baz will give an insight into the challenges of undertaking this humanitarian mission, which was completed in 2000. The operation involved helicopter support and the delivery of relief supplies to Mozambique and parts of Southern Africa after these areas had been devastated by severe flooding. Sir Baz will show the sort of vital relief work where a helicopter can become a true life-saver to those suffering a natural disaster.
Talks are held at the Chichester Park Hotel, Westhampnett Road, Chichester, 6.45 for 7.30 pm. Members £3, visitors £5 and under 16s FREE. No pre-booking
For further information about AirACES, please see www.airaces.org.uk or call David Batcock on 01243 823007