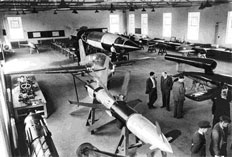 Monday 28th January - 1845 for 1930 hrs - 'The British Space Race' presented by Mr John Chinner who is a Lead Avionics Engineer, at Airbus Defence & Space. His knowledge of the British Aerospace Industry is second to none.
Less than six months after the end of WW2 in Europe, the British performed the earliest post-war tests of captured V-2 rockets in 'Operation Backfire'.
John will be explaining about the satellites, launch vehicles and other projects that have taken the British Aerospace Industry from these post-war rockets tests, to becoming a world leader in Aerospace Engineering and Science.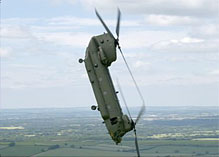 Monday 25th February - 1845 for 1930 hrs - 'Operation Mali and other stories from RAF Odiham' presented by Sqn Ldr Matt Holloway who will outline the reasons why 'Operation Mali' was so important to the UK, by reducing terrorism threats.
It supported French counter-terrorism operations in this West African country. The Chinook deployment demonstrated the UK's commitment to help the Sahel region by providing life saving humanitarian support, which in turn created a bigger diplomatic network. Previously extremists were using ungoverned space in the Sahel to plan and launch attacks on Europe. In addition the operation helped to counter the illegal trade in people, drugs and weapons.
There will also be more stories about 18 & 27 (Chinook) Squadrons, operating from RAF Odiham. This talk will include a number of videos showing the operation in Mali.
AirACES is an aviation talk society, providing its members with regular talks, given by experts in many different fields related to the world of aviation.
The talks are held at the Chichester Park Hotel, Westhampnett Road, Chichester, 6.45 for 7.30 pm. Members £3, visitors £5 and under 16s FREE. No pre-booking
For further information about AirACES, please see www.airaces.org.uk or call David Batcock on 01243 823007