Monday 27th November - 1845 for 1930 hrs 'Operation Black Buck' – Wg Cmdr Melvyn James RAF (Retd)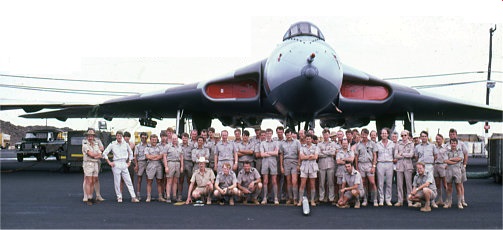 Much has been written or spoken about the success, or otherwise, of 'Operation Black Buck', which was designed to deny the use of Port Stanley airfield to the Argentinian Forces, during the Falklands conflict in 1982.
Rowland White's book 'Vulcan 607' did much to de-bug many of the myths surrounding the operation itself, but little has been published about the engineering and technical challenges of transforming the Vulcan bomber from a tactical nuclear stroke aircraft to an air re-fuelling conventional bomber, capable of flying to the Falklands.
As the former RAF Chief Engineer of Operation Black Buck, Mel James presents a 'fly-on-the-wall' story of the project – from the start until the finish. AirACES is an aviation talk society, providing its members with regular talks, given by experts in many different fields related to the world of aviation.
The talks are held at the Chichester Park Hotel, Westhampnett Road, Chichester, 6.45 for 7.30 pm. Members £3, visitors £5 and under 16s FREE. No pre-booking
For further information about AirACES, please see www.airaces.org.uk or call David Batcock on 01243 823007