Arun & Chichester (Air) Enthusiasts Society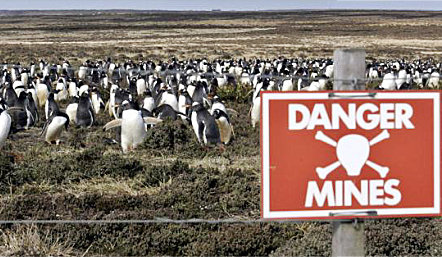 Monday 28th November - 1900 for 1930 - Defence of the Falklands Islands and life thereafter and Vulcan, from birth to Black Buck - This year is the 40th Anniversary of the Falklands War conflict. Presenter Sqn Ldr Joe Marsden (retd.) is returning to Air ACES with two fascinating talks, about the Vulcan, and the Falklands and life after the conflict.
Joe piloted Vulcan aircraft during the Falklands conflict. Joe's first talk will be a short background history of the Falklands and how life has developed in the islands since the conflict.
Joe looks mainly at the changes for the military, but will include the ways this has impacted on the local population. He will also cover some of the abundant wildlife and how this had resulted in an influx of tourists.
After a break, Joe Marsden will explain about the Vulcan aircraft itself, how it came into being, and its life, with many anecdotes. To finish, Joe will explain how the Vulcan's capabilities led it to being a pivotal aircraft in the Falklands conflict with the famous 'Operation Black Buck' raid on the Falklands Islands during the conflict. Joe's knowledge of the Vulcan and the Falklands after the conflict is second to none.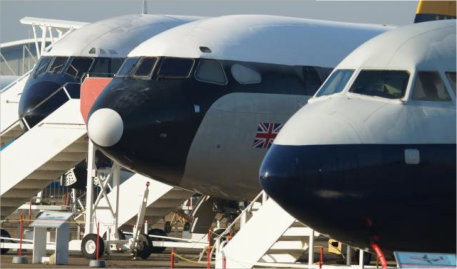 Monday 12th December - 1900 for 1930 - The British Airliner Collection at Duxford - presented by Mr David Norman
The British Airliner Collection is the world's premier collection of post second World War British civil airliners and illustrates the unique contribution made by British designers and manufacturers to the development of commercial aviation.
Several of these aircraft were world firsts and two are the only known surviving examples of their type.
The collection began in 1974 with the arrival of a Comet 4, which, in 1958, was the aircraft that made the first scheduled Eastbound transatlantic crossing by a jet airliner. The collection has grown to 13 aircraft, including Concorde 101. The aircraft displayed, range from a De Havilland Dove that first flew in 1948, to the most recent acquisition, a BAE 146 (whisper jet), retired from the Royal Squadron.
AirACES is an aviation talk society, providing its members with regular talks, given by experts in many different fields related to the world of aviation.
The talks are held at the Chichester Park Hotel, Westhampnett Road, Chichester 7pm for 7.30 start. Members £5, visitors £7 and under 16s FREE.
Doors open at 6.45 no pre-booking, no reserved seating. Further information about AirACES at: www.airaces.org.uk or call David Batcock on 01243 823007