Arun & Chichester (Air) Enthusiasts Society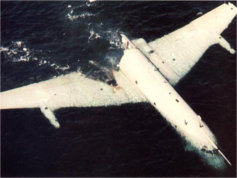 Monday 25th July - 1900 for 1930 hrs
'Caterpillars, Guinea Pigs & Goldfish'- presented by Sqn Ldr Art Stacey AFC
Sqn Ldr Art Stacey is coming from Lincolnshire to talk to Air Aces. During his RAF career he piloted Shackleton & Nimrod aircraft. In 1995 he was awarded the Air Force Cross (AFC) and the Hugh Gordon Burge Memorial trophy from the Guild of Air Pilots and Navigators for the successful ditching of his aircraft following an uncontrollable engine fire.
Art will begin his presentation by briefly covering the history of some of the more well known and perhaps some of the lesser known clubs that have been associated with flying and aviation. He will talk a little about the 'Caterpillar' and 'Guinea Pig' clubs and cover in rather more detail, the Goldfish Club, its history and some members' stories, right up to the present day, including the events leading up to his own qualification for the membership.
Goldfish Club members are those who have escaped an aircraft by parachuting into the water, or whose aircraft crashed in the water and whose lives were saved by a life jacket, inflatable dinghy or similar device.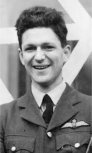 Monday 22nd August - 1900 for 1930 hrs
'Wing Commander James Nicolson VC'- presented by - his nephew Jim Nicolson
The remarkable story of Wing Commander James Nicolson VC will be told by his nephew Jim Nicolson VC who was the only Fighter Command pilot in the whole of WW2 to be awarded the Victoria Cross for action during the Battle of Britain.
Jim focuses on his uncle's very early wartime experiences, the action which resulted in the award of the Victoria Cross and the impact that the award had on James Nicolson and his wife.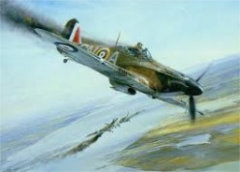 Jim will also talk about James Nicolson's subsequent death in action in Burma near the end of WW2, and measures taken since to commemorate Jim's uncle. Jim will also deal with the controversy that the award generated, and is still the subject of much discussion today.
AirACES is an aviation talk society, providing its members with regular talks, given by experts in many different fields related to the world of aviation.
The talks are held at the Chichester Park Hotel, Westhampnett Road, 7pm for 7.30 start. Members £5, visitors £7 and under 16s FREE. Doors open at 6.45 no pre-booking, no reserved seating
For further information about AirACES, please see www.airaces.org.uk, or call David Batcock on 01243 823007