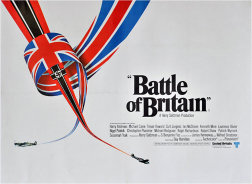 Monday 23rd March - 18:45 for 19:30 hrs - 'Battle of Britain – the Making of the Movie' presented by Mr Phil Holt.
2019 marked the 50th anniversary of this fabulous film's premiere. From his first hand research into the making of this masterpiece of film, Phil will be explaining the background to its making.
Using photos, footage, and stories from those who flew for the film, Phil tells the 'behind the scenes story' of how it was done, from restoration to pyrotechnics, locations to dogfight planning.
Sandwiched in time between earlier clunky wooden models and today's CGI, this was the first (and to date only) film to tell the full story of the Battle of Britain.
Producers Ben Fitz and Harry Saltzman wanted it to be 'big screen'. The two Air Forces that were formed to fight it out for the Panavision camera's constituted, when combined, the 35th largest in the world!
Expect some exciting photos and video clips.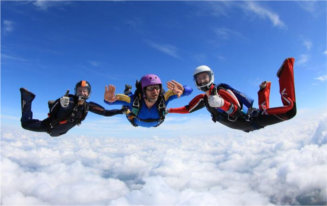 Monday 27th April - 18:45 for 19:30 hrs
'British Skydiving' - Presented by Jeff Montgomery who is coming from Leicester to give Air ACES a presentation on a different aspect of aviation from the usual Air Aces talks. Jeff has been Skydiving for twenty-two years and is one of the leading lights of the parachuting and skydiving scene.
His talk will cover the historical background of parachuting and skydiving and come all the way to the present day situation. Being the current Safety and Technical Director of the British Parachute Association (BPA), Jeff will provide an insight into how the BPA works towards the integration and participation in the sport. He will also explain how the BPA members learn to skydive and its safety.
One other aspect that Jeff will explain is the relationship between the 'jump pilots' and aviation in general.
Jeff's presentation will include some amazing and maybe stimulating videos.
AirACES is an aviation talk society, providing its members with regular talks, given by experts in many different fields related to the world of aviation.
The talks are held at the Chichester Park Hotel, Westhampnett Road, Chichester, 6.45 for 7.30 pm. Members £3, visitors £5 and under 16s FREE. No pre-booking.
For further information about AirACES, please see www.airaces.org.uk,  or call David Batcock on 01243 823007