Arun & Chichester (Air) Enthusiasts Society
Monday 27th January - 18:45 for 19:30 - 'Aerobatic Display Flying – Worldwide, by Night and Day - Chris Burkett, UK National Aerobatic Champion and Member of G-Force Aerobatics.
Chris will talk about the world of air shows and his experiences as a top civilian aerobatic display pilot.
He has displayed in air shows around the world, including Gibralter, China, India and Barbados, as well as numerous UK air shows and in wonderful twilight pyrotechnic air displays.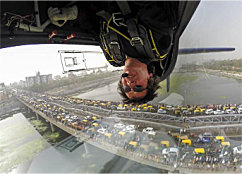 Chris will also explain about the challenges of flying in formation with an identical 40% size radio controlled model, alongside his Extra 300S aircraft. Chris has also displayed in a 100 ton Boeing.
Monday 24th February - 18:45 for 19:30 - 'One Lancaster's third trip across the Atlantic & Derelict Aircraft on the Canadian Prairies' Presented by Mr Dick Richardson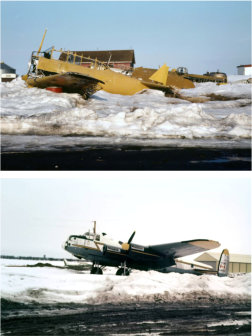 In two fascinating talks, Dick will explain firstly about the acquisition of the Canadian Lancaster KB976, its subsequent restoration and then flight across the Atlantic from Alberta, Canada, to Strathallan in Scotland.
Dick's second talk is related to his first one and is about his exploits in Canada to find and collect the derelict aircraft from the Canadian Prairies. Some may remember Dick from his previous talk in 2016 when he spoke about the Strathallen Collection, and we welcome him back for another visit.  It's sure to be interesting and well illustrated, no doubt with some amusing incidents recalled.
AirACES is an aviation talk society, providing its members with regular talks, given by experts in many different fields related to the world of aviation.
The talks are held at the Chichester Park Hotel, Westhampnett Road, Chichester, 6.45 for 7.30 pm. Members £3, visitors £5 and under 16s FREE. No pre-booking
For further information about AirACES, please see www.airaces.org.uk or call David Batcock on 01243 823007