Arun & Chichester (Air) Enthusiasts Society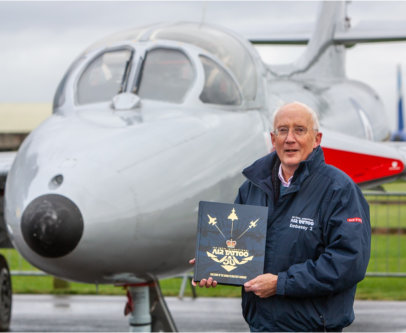 Monday 23rd May - 1845 for 1930 hrs
'The Royal International Air Tattoo - RIAT - the fun and the challenges'.
Presented by Mr Tim Prince
Inspired by Squadron Leader Jack Currie DFC RAF, a small team of volunteers staged an air show at North Weald Aerodrome in 1971, in support of the Royal Air Forces Association (RAFA).
To ensure that it would stand out from the numerous other annual 'air shows' in the UK, they called it the 'Air Tattoo'. It was a success with the participating aircrews enjoying the energy and enthusiasm of the volunteers, the spectating public happy with the exciting flying with aircraft from far and wide. It is now the 'Royal International Air Tattoo' and in its 50th year.
Tim Prince, who has been part of the RIAT's story since 1971, will share some of the many stories about this important annual gathering of the world's military aircraft and aviators.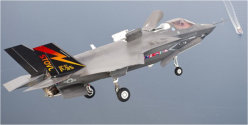 Tim will bring audio videos to show the audience, as well as many photos.
Monday 27th June - 1845 for 1930 hrs
'From SE5A to F35' Presented by Wg Cdr Jim Schofield
Jim is a highly accomplished pilot and in this talk describes the characteristics of some of the aircraft types he has flown, from WW1 - to the present day.
He flew over 100 types encompassing a century of front line fighters including: 1917 Bristol Fighter, SE5a, Spitfire, Mustang, Viggen, Jaguar, Harrier, Tornado,
He was one of the first pilots to land an F-35 on a ship at night. He is a UK & US instructor, a display pilot evaluator, a Fellow of the RAeS, and a member of the Society of Experimental Test Pilots.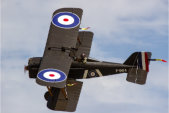 Jim will provide an fully illustrated talk on the planes he has bring some of his many unique videos and photos to show the audience.
AirACES is an aviation talk society, providing its members with regular talks, given by experts in many different fields related to the world of aviation.
The talks are held at the Chichester Park Hotel, Westhampnett Road, Chichester
7pm for 7.30 start. Members £5, visitors £7 and under 16s FREE. Doors open at 6.45 no pre-booking, no reserved seating. For further information see www.airaces.org.uk or call David Batcock on 01243 823007