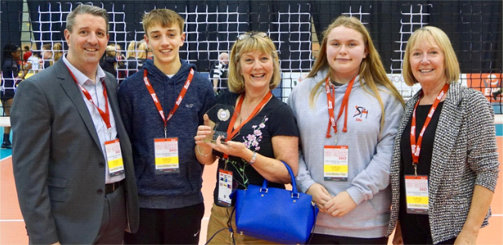 It is said that from a small seed a mighty trunk may grow, an image that captures perfectly the development of Waterlooville's South Hants Volleyball Club. Its metaphoric seed was sown in 2002 when 8 players came together with a simple vision: to facilitate and support anyone who wanted to participate in volleyball at all levels.
Fifteen years on the club has gone from strength to strength, now boasting over 80 members between the ages of 10 and 60+ and an impressive array of volleyball opportunities. From a thriving Junior satellite club, through successful Local, County and National League squads, to the recent addition of a Sitting section the club is able to provide something for everyone, irrespective of age, disability, gender or experience.
Those years of patient and careful nurturing have resulted in South Hants being named 'Club of the Year' at the Volleyball England Annual Awards 2017, an accolade of which it is rightly very proud. Success has not happened overnight, however, and would not have been possible at all if not for the unflagging commitment and energy of the many volunteers that have passed through the club's doors. A programme of workforce development has yielded ten qualified coaches and three referees, with more planned to follow, and their dedication has led to some notable achievements.
Highlights from last season alone include: promotion for the ladies to National League Division 2 following a fantastic season where they were crowned champions of Division 3SW, losing just one of twenty matches; the Sitting Volleyball team attained its best ever finish in the Grand Prix series, finishing 3rd overall while also taking 2nd place in the Sitting Volleyball Cup; the U14 girls team were runners-up at the Ashcombe Tournament 2017; and the Men's team won the Hampshire Volleyball Association's Grand Prix series.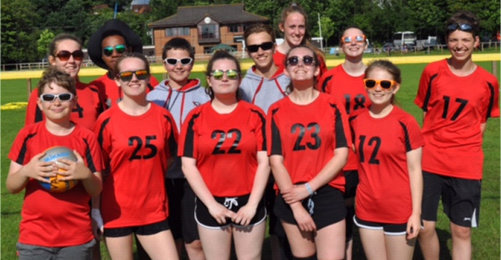 In the same period a number of individuals have also been recognised for their commitment to the sport, with two members of the junior team being invited onto the Volleyball England talent pathway, a member of the sitting team won Senior Disability Sportsperson of the Year at the local council sports awards, while in 2015 the club was awarded Satellite Club of the Year for the South East of England, which included clubs across a range of sports. It is the generosity and enthusiasm of the volunteers, who give their time week in week out so that others may benefit that best encapsulates the spirit of South Hants and this, too, has been recognised through local, regional and Volleyball England awards.
The club has a strong focus on community engagement and in the last year that same army of volunteers has worked hard to fly the flag for volleyball. Go Spike! sessions at local leisure facilities and within club sessions have proved particularly popular and have generated new players as have the sitting volleyball taster sessions that have been delivered in numerous schools and colleges to nearly 500 students.
In addition to the player-facing workforce, there are also people working assiduously behind the scenes, ensuring the club's governance arrangements are fit for purpose, whether that relates to policies concerning safeguarding, equality and diversity, first aid training and so on. There is a real sense of co-operation and camaraderie that runs like a golden thread through the club together, knitting everyone together into what can be described as a happy, successful club.
Running alongside the serious volleyball aspect of the club there is a fun, social dimension. Nights out, summer volleyball tournaments, ski trips, BBQs etc. have led to many lifelong friendships and even several marriages which seem to be ensuring the future of the club as the baby count has now reached double figures.
South Hants is a club in the ascendency and yet, despite the intervening years, it has remained steadfastly faithful to its core tenet: to facilitate and support anyone who wants to participate in volleyball at all levels.