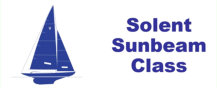 Roger Wickens, owner of Solent Sunbeam V26 Danny, who is a keen enthusiast of this historic yacht as well a highly successful helm, has published an informative illustrated account of the story behind the GRP Solent Sunbeams.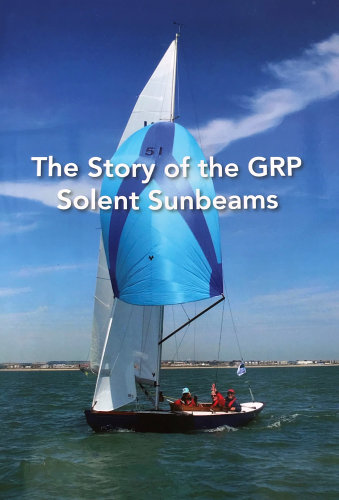 The publication details the origins, ten years ago of the GRP addition to this nearly 100 year old classic Fleet, when some of the Class members realised that the fleet number at Itchenor was in danger of declining below the critical mass needed to run a successful Class. Local Sunbeam owners Alan Stannah and Roger Wickens wondered if a GRP version of the boat would attract new entrants to the fleet with the lower build and maintenance costs.
The story of how Alan and Roger went about producing the first GRP Sunbeam, with the assistance of the late acclaimed Naval Architect Theo Rye and boatbuilder Mark Downer on the Isle of Wight, makes very interesting reading in this delightfully presented book which includes plenty of illustrations, photos and anecdotes.
Roger took on the task of Project Manager. There were many obstacles to overcome, including Class Association rules, design analysis and approval, EU Recreational Craft Directive concerns, build and fit-out and rigging alterations. In order to preserve the integrity of the Fleet's racing, much time and effort was spent to ensure that the GRP Sunbeams would sail exactly the same as the original wooden boats. This was an essential criterion; if the new GRP boats sailed faster it would be unfair and if they sailed slower no one would buy one!
The philosophy behind the introduction of GRP construction to the Fleet was to reduce necessary annual maintenance, lower the build cost of new boats, and to include watertight bulkheads in order to make the yacht unsinkable. The first GRP trial boat, V61 Betty, was built from scratch in 21 weeks and launched in July 2010; she was raced extensively throughout that first season taking part in 36 races with every Sunbeam owner trying her out. Everyone agreed that Betty raced equally against the wooden boats, the Solent Sunbeam Class accepted her as a Solent Sunbeam, and a green light was given to building new GRP boats.
To date 11 new GRP Sunbeams have been built, including two which will be launched in 2020. Interestingly the new GRP Sunbeams have attracted a number of lady owners, who are reassured by the fact that their new yacht will float in an emergency situation. The introduction of the GRP boats to the historic Solent Sunbeam fleet has encouraged the owners of the existing wooden boats to bring them up to tip top racing condition, and the Fleet has grown to over 30 boats in commission and racing regularly.
For information on how to obtain a copy of 'The Story of the GRP Solent Sunbeams' please email info@solentsunbeam.co.uk