An abridged three part version of PO9 resident George Morralee's new autobiography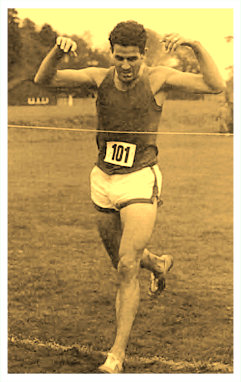 Part1: The story begins…
To begin at the beginning for me is to record the stark fact that my young life was blighted by having a martinet for a father. In reality what I did was to join the Royal Navy as a boy seaman aged fifteen-and-a-half.
It was thanks to my ability as a seaman that I rose in the course of my career in the Royal Navy to the rank of Chief Petty Officer. I was unaware of it, of course, but at the time we were seven years away from the Second World War That same year, on the other side of the world the iconic Sydney Harbour Bridge was being opened, while closer to home Hitler was well on his way to supreme command of the German people. Our lot was better than most because, in spite of his failings, my father was never out of work and better paid than the bulk of the population that was more or less unskilled.
The reason I'm a Londoner by birth is because my father, who had been born in Durham and grown up in Sunderland, had moved to the Wembley area. His father had migrated to Cornwall after leaving the Royal Navy. In Cornwall he found work splicing cables used in the local tin mining industry.
My father, who was born in 1901, was George William Morralee (no one was ever sure where this unusual surname came from; His father was also a seaman having worked in the merchant navy as an engineer.
My father's occupation was a master carpenter, and he worked in the Tyne shipyards fitting out the great liners that were built there. As there were still finishing touches to be done, he was told to stay on board and continue working while the ship sailed to the London docks from where it would make its maiden voyage.
In London he saw how much more work was available than on Tyneside and when he returned home he talked his family - his parents and sister - into moving south with him. At the time he was the family's only breadwinner so I suspect they had little choice other than to agree.
In his youth my father - who came from a protestant family - used to throw stones at his catholic neighbours, such were the realities of life in those days. Because of this and my father's aggressive character, I never saw any of my grandparents until I was eight or nine.
The same applied to uncles and aunts. The last time we met up he said of our home life: "I don't ever remember feeling happy". It was 1936 and my father was looking for another job away from London. Jordans Village was (is) 19 miles from London and 22 from Oxford on the Al.
My father managed to rent a house called Bramble Cottage on the outskirts of the village and that was where I was brought up. Not being a Quaker, my father had nothing to do with the village at all, but my mother did get involved with the women's groups. The one redeeming feature was that Jordans was a really nice place to live and, as I've said, I never went hungry and in fact my mother was a brilliant cook.
If my home life as a child was grim, so was my limited experience of school. Only one bomb fell anywhere near to where we were living.
The only thing I do remember is watching at night during the Blitz and seeing the centre of London burning in the distance.
My father was not called-up for service in the forces. So perhaps he wasn't all bad. After the War he found work building the athletes' village for the 1948 London Olympic Games.
One thing about our home life is that I can remember only one family holiday from my childhood. That was to Hayling Island, a long way from Buckinghamshire, but I can't remember any more details.
My father did have an old caravan which he would tow to the site wherever he happened to be working. The people who lived in Jordans Village were comparatively well-off, with fathers who went off to work in the City of London each day. Fortunately I passed tests to join the Royal Navy; so, on November 9 my parents and brother Michael who was five, accompanied me to London to see me on my way.
There must have been sea in my blood I guess, after all one of my grandfathers had been a Chief Petty Officer in the Royal Navy and the other an engineer in the merchant navy. I was looking for the next train back to London by the time we'd reached Hampshire!
A Royal Navy lorry was waiting to take us to HMS St Vincent (a shore station training establishment) in Gosport. Now the Royal Navy can be a tough task-master at times but it does have a paternal side to it and I'll always remember being in a class one day when the instructor said to us: "Listen here, lads, you've got a good old mum at home, make an allotment", meaning we should arrange to send some of our pay back to our mothers on a regular basis. she said it reminded her of her father who, as a Chief Petty Officer, had fought in the Battle of the River Plate (this was the first major naval engagement of World War 2, when the damaged German battleship Admiral Graf Spee was corralled in the Plate estuary off Montevideo, Uruguay, by Royal Naval ships and eventually scuttled by its captain).
On return from Christmas leave I joined Duncan division Class 48. To be continued…