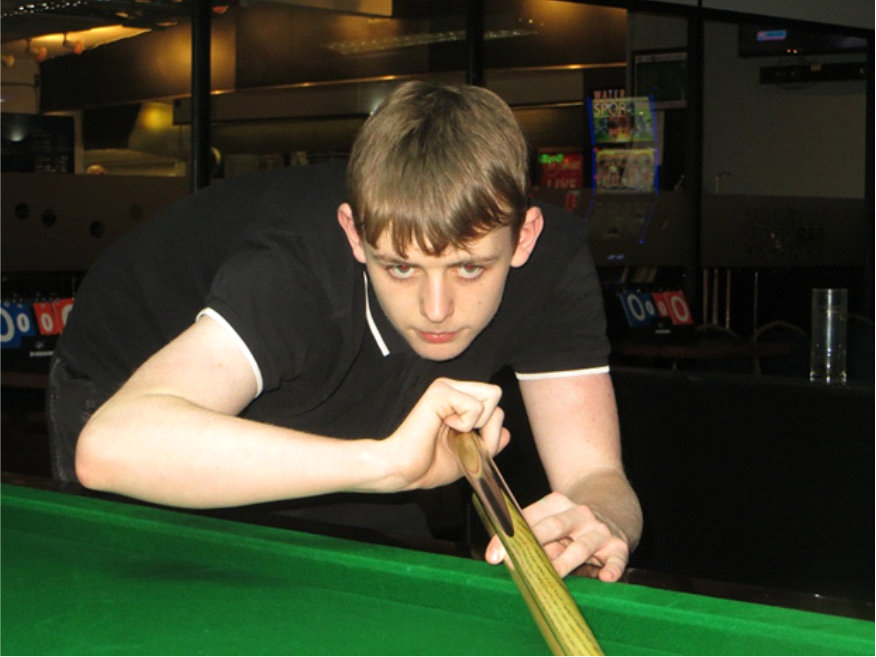 Havant's 16 year old Jamie Wilson has fulfilled his ten-year dream of becoming a professional snooker player.
Jamie, the Cuestars Gold Tour member, Has worked hard to earn a minimum of two years on the World Snooker Tour. He gained his right to join the world tour in the third and final Q School event at the English Institute for Sport in Sheffield.
Jamie admitted he was stunned to achieve his ambition and to follow in Billy Castle's footsteps at such a young age.
He told us: "I'm still in shock. It's such an amazing feeling.I entered Q School for the experience and I never expected that outcome so I was under no pressure. It's nuts."
A remarkable run of six straight victories kicked off with a 3-2 success over newly relegated professional Michael Georgiou, the 2018 Shoot Out champion.
Filled with self-belief, the talent from Havant went on to beat James Burrett 4-0, Luke Simmonds 4-2, Dave Finbow 4-3, Fang Xiongman 4-3 and Haydon Pinhey 4-3.
That is four deciding frame victories, including one on the final black against former professional Finbow.
Wilson, who first picked up a cue aged six, competed in the junior section at Copnor Snooker Club and joined Chandlers Ford Snooker Club at the age of seven. It was there that he won the Eastleigh & District Under-13 Premier title a year later. He has been based at Waterlooville Sports Bar since his mum and dad, Suzy and Steve, opened the club in September, 2016.
The teenager paid half of the £1,000 Q School entry fee from prize money he'd won playing snooker and pool over the past year.
His World Snooker coach Tim Dunkley told PO9 PO10: "Q School is brutal. To come through that at the age of 16 is staggering. But Jamie has tons of self-belief to go along with his undoubted talent.
"Jamie and Billy Castle have blazed a trail that our new generation can follow. The opportunity is there for anyone."