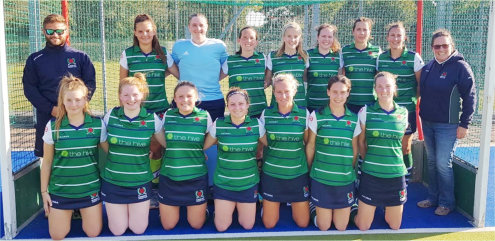 Havant Hockey Ladies are aiming for a successful new season after appointing a former Welsh Under 21 international as coach.
Jamie Whitehouse joins the coaching team at Havant College having previously coached the University of Chichester and current plays for the Havant Men in the National League.
The Ladies are looking to bounce back having suffered relegation last season and have made several new signings. The team have already got off to a strong start to the season, with two man-of-match performances from Poppy Wright powering them to two impressive home wins.
Whitehouse said he was delighted to have been appointed as coach and was looking forward to working with the squad throughout the season.
He said: "We have an exciting squad that consists of young, talented players who have made their way through the club and also a few new signings for the season who will bring added energy and experience to the current squad. We had a good win in our first league game against Haslemere and the ladies look forward with anticipation to the season ahead. As a squad, we are aiming to finish near the top of the league and I am excited to support them on their journey."