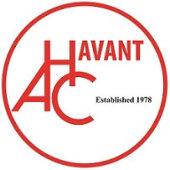 On the 12th October it will be forty years since the formation of the current Havant AC Club in 1978, and we are seeking past and current members to help us celebrate at 7.30pm in the Havant Park Pavilion, where there will be a bar and American supper.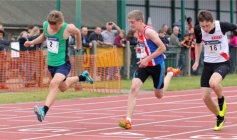 lease pass on this invitation to anyone who was one of the hundreds of members down the years, and are able to bring along photos and their memories.
The invitation extends to all those who were members during the existence of the previous club between 1930 and 1955; there are quite a few around that we know about.
Not so though for the previous club which ran between at least 1889 and 1914 when it disbanded because of the first World War - hence the overall total of ninety years existence.
The only record depicting 1889 is an athletic match programme of that date; no previous information exists, or does it? Is there someone out there who has more information please such as pictures of the past that our archives may not have, or stories to tell? There is an arial photo of Havant Park with a 440 yard running track marked out! What else?
Please contact Vicki or Pete Spencer on 023 9248 2521