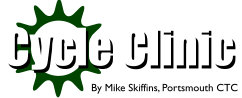 Q  There has been talk of Government Obesity strategy, and Government Green strategy. Can cycling help either of these.
A There is a lot of information about the problems of Obesity, and in the course of debate in parliament it was stated that "Currently 64% of all adults and 30% of children are classified as overweight or living with obesity.
"Helping people to achieve and maintain a healthy weight is one of the most important things we can do to improve our nation's health,"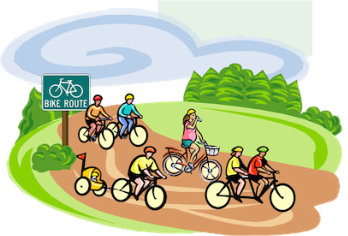 As usual with debates there was a lot said, but most of the planned action is around Food and how to limit the amount of fattening content, and advertising of fattening food.
The National Statistics show that if you're not active enough, you do not use the energy provided by the food you eat, and the extra energy you consume is stored by the body as fat.
(I think we all knew that but its worth repeating), so the Government recognises the importance of physical activity in promoting and maintaining healthy weight, and proposes increasing access to walking and cycling.
But they cannot force everyone to ride a bike, nor would they want to. In the same way they cannot limit the amount or type of food we choose to eat.
(They did during the War and just after, and the older ones among us will remember all those ration books, but that would not be a course of action we'd accept)
The Government Green Strategy, however, has more to say about cycling. Most of the planned action is about decarbonising private vehicles, moving towards electric cars and buses and taxing fossil fuels to make them unattractive,but they also wish to  increase the share of journeys taken by public transport, cycling and walking.
 The aims are to give towns and cities cycle lanes worthy of Holland. They say "We will build first hundreds, then thousands, of miles of segregated cycle lane and create more low-traffic neighbourhoods to stop rat-running and allow people to walk and cycle.
The target is to deliver over 1,000 miles of safe and direct cycling and walking networks delivered by 2025 "
I'm sure most of us regular cyclists will be delighted to see this, and if the new cycle lane provision makes us feel safer it will encourage those who are not yet riders to take up this form of transport, to schools, shops, work or even just for pleasure.
We wouldn't want to do away with  motorised transport altogether. Carriage of goods  is essential, there is a limit to what we can carry on a bike and for how far. If we want to cycle  further away from home its good to take the train with our bikes, anyway, but the proposals should make cycling easier and safer whilst helping to reduce carbon emissions.
By:
Mike Skiffins, Portsmouth CTC