On your bike!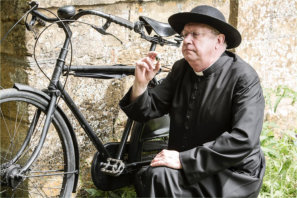 Many of us are trying to reduce our use of cars and public transport -we don't want to be in crowded or congested "boxes" and have to wear a mask all the time.
We are encouraged to walk or cycle for local trips so bikes are being dug out from garages and brought into use.
Across the World bike shops have sold out of entry level bikes, and their repair shops are full -it's probably easier to get to see a doctor than to get your bike repaired.
Are you ready?
To help you be confident that your bike is safe to ride, Repair Cafe Havant has organised six 'pop up' repair sessions in Havant Park.
These Dr Bike sessions provide some simple checks on each bike , starting with a so called "M" check which you can learn to do yourselves.
Get set…
Our experienced people will then do any adjustments needed to:
Brakes and cables
Check and adjust gears
Wheels and tyres
Chain check and maybe oil
Check that everything that should be tight is fine and that everything that ought to be free can move properly.
Anything more complicated will have to be taken to a local bike shop, of course. And we hope that as well as helping you get your bike back on the road and getting you safely cycling, these sessions will help the bike shops keep their servicing backlogs under control and also sell more spare parts.
Go!
All the sessions will be free, apart from any spare parts used and will be held between 11.00 am and 2.00 pm on the following dates:
Saturdays 12th, 19th, and 26th September.
So, dig your bike out and bring it along. In case there is a big demand it may be wise to get in touch to book a slot at: repaircafehavant@gmail.com
By
Mike Skiffins, Portsmouth CTC http://www.portsmouthcc.org.uk