…to win cash prizes!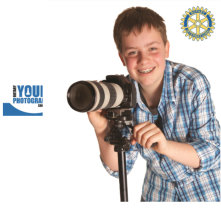 Postcode Publications has teamed up with the Havant Rotary Club to launch an exciting new competition aimed at Young Photographers.
There are a few rules to follow so that all entrants can be judged fairly! Quite simply all you have to produce is a portfolio of three photographs based upon the theme "Beauty of Nature" in colour or black and white. Each print, including any mount, should be no larger than A4 size and Mobile Phones may be used.
There is some time to think about entering the competition as the closing date is 28 February 2019 but the sooner entries are received the better.
There's always some small print required when photographs are printed and published so it is important that you complete the application form which must accompany your portfolio.
The application form can be downloaded from the Havant Rotary Website: www.havantrotaryclub.org.uk