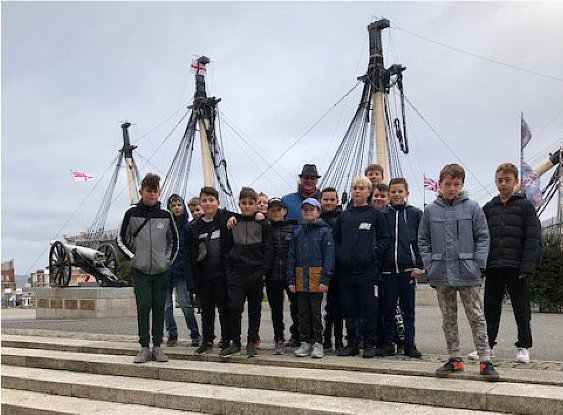 Yes! (The Young Explorers Squad) was created by Park Community School to provide a range of experiences, opportunities and activities to encourage students to look outside the box, expand their expectations and gain knowledge in order that they may make informed future life choices.
The Yes! project is generously funded by Postcode Publications and the number of students taking part in activities now exceeds forty. Students spent a very enjoyable and informative day at Portsmouth Dockyard on Saturday 17 November. One of our students attending, Jack commented:
"I was so excited to be invited to go to Portsmouth Dockyard, I went when I was small but can't really remember it. I really liked all of the attractions we got to go on and we learned so much about all of the ships. My favourite ship was HMS Victory, because you got a real sense of what it would have been like to work and live on this type of ship and how tight the space was, some of the areas were so compact I had to duck!. The Portsmouth Harbour Cruise was brilliant around the Naval Dockyard. We got such a close up view of a Type 45
destroyer".
The Portsmouth Dockyard Trip is part of a wider programme of activities, aiming to give our students a varied range of opportunities, increase their knowledge and provide aspirational experiences.