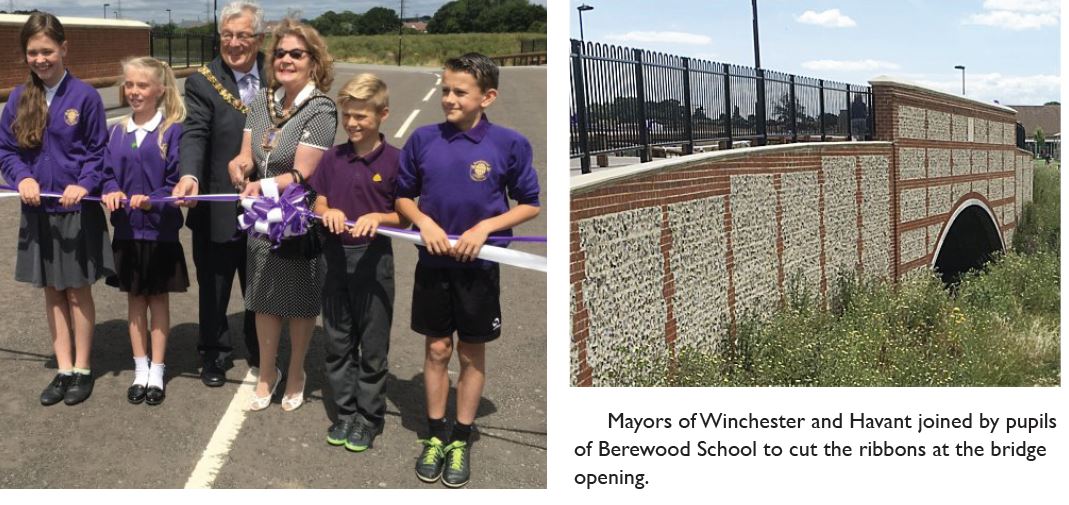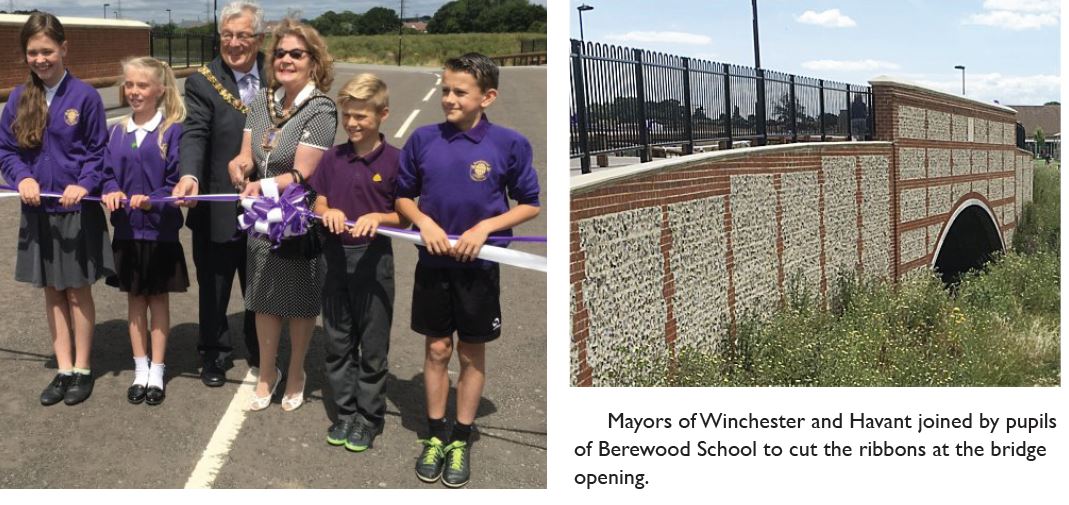 Winchester City Council and Havant Borough Council joined together for the official opening of the world's longest flexi bridge.
Sited in the West of Waterlooville developers have worked to ensure the 53ft span over the Wallington River brings the two communities together.
Residents from the Taylor Wimpey development at Old Park Farm and the Grainger development at Berewood will benefit from the flexi bridge saving them a 1.5 mile round trip to the local school and other community facilities.
Mayors from both councils will cut the ribbon declaring the bridge open during a ceremony taking place on Friday 14 July at 1pm at the Major Development Area site that spans 247 hectares
Mayor of Winchester, Councillor David McLean said, "It is with great pleasure to be opening the new bridge together with the Mayor of Havant; with our two Councils working so well together throughout the whole planning process for this new development; both councillors and officers making joint decisions to the benefit of the new and existing communities.
With Councillor Elaine Shimbart, Mayor of Havant adding "This magnificent bridge is WORLD'S LONGEST FLEXI BRIDGE AT BEREWOOD a key piece of infrastructure which brings different phases of the development together, a significant milestone to creating a new community."
The system, developed in collaboration with the Macrete Ireland concrete company, is now called the FlexiArch and comprises of 17 sections of pre-cast concrete, each 1m wide and weighing 16 tonnes. There are over 50 FlexiArch bridges now in use in the UK and Ireland with the one in Waterlooville being the longest in the world.