An exciting competition has launched to celebrate the things we can all do to give wildlife a helping hand.
The South Downs National Park Authority wants to hear from people who have helped nature at home, or in their community, since the start of lockdown last year.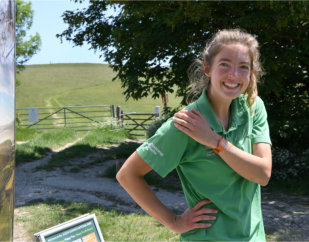 There are some fantastic prizes up for grabs, including up to £250 towards helping wildlife in your community, family membership of the RSPB and a bug-hunting kit.
National Park Ranger Chloe Goddard, who was filmed building a swift box in her garden last year, explained: "The past 18 months has seen so many people reconnect with the wonders of the natural world, particularly the wildlife in their garden or local area.
"Have you spent time this past year making bug hotels or a mini pond? Or perhaps your community or school has planted new wildflower beds? If you've done something to help nature, we'd love to hear from you!"
The competition has been launched as part of the National Park's ReNature campaign – the biggest initiative in the National Park's history that is looking to create around a 21,000 football pitch area of new wildlife-rich habitat.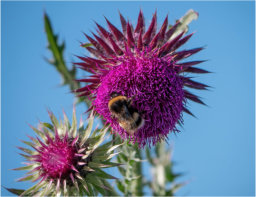 To enter the competition, people simply need to email a picture of their #ReNature project and a short description.
ReNature projects could include:
Putting up a bird or bat box in your garden or community.
Planting a wildflower patch in your garden, on your window sill or at your local park.
Organising a community litter pick to help clear up rubbish at green spaces.
Digging a mini-pond in your garden to help aquatic insects and other wildlife.
Planting trees at your school.
Businesses creating a wildflower patch in their grounds.
There are two categories: one for projects carried out at home and one for projects carried out in the community (such as at the local park, at school, or in your business).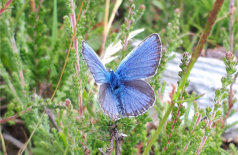 The first prize for the "At Home" category is an RSPB camera or family membership of RSPB, runner-up is a Nature Hideaway Kit from The Den Kit Company, and third prize is an amazing entomology kit from The Den Kit Company.
The first prize for the "In the Community" category is £250 towards helping nature in your community, with a runner-up prize of £150 and a third prize of £75.
Chloe added: "We really want this competition to capture people's imaginations about the simple things we can do to help nature – many of which can be achieved with little or no budget and a generous dose of creativity and determination!
"Everyone can play their part in tackling the biodiversity crisis and helping wildlife to thrive."
The deadline for the competition is 30 September 2021. See full terms and conditions and find out more at www.southdowns.gov.uk/renature/entering-your-renature-project-to-win-a-…
Entries can be emailed to competition@southdowns.gov.uk with the subject line 'My ReNature Moment'