EDUCATING TO FIGHT POLLUTION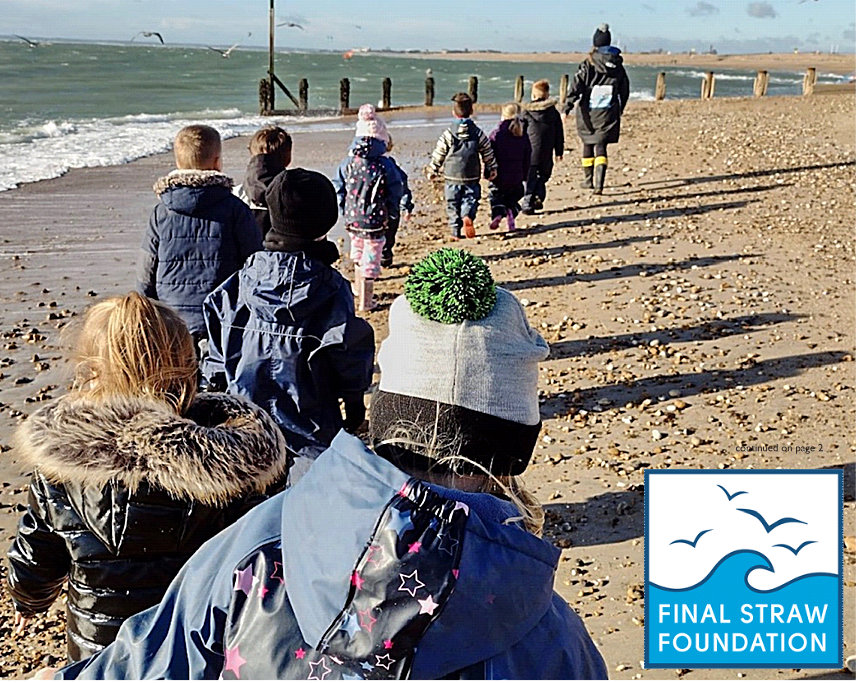 Final Straw Foundation's first year of Wild Beach Schools brought five local schools and 170 children, aged 5-10, to our beaches, to take part in outdoor education experience like no other.
Wild Beach Schools is an opportunity to take children out of their normal learning environment to inspire a love for our shores, learn of our local wildlife and the impacts of plastic and other types of pollution is having.
Wild Beach Schools enable children to spend time on our beautiful beaches, creating future 'ocean guardians' through spreading passion for ocean health, through storytelling, collaboration and practical activities.
Beach schools add to the body of knowledge about marine conservation threats and challenges in the Solent through education. They highlight the root causes of threats and challenges we're facing and discuss ways to reduce this negative impact.
The positive impact on the sea, coastal environment and wildlife, locally and globally, is the key to beach schools. They achieve this by educating on the topics of sustainability, impact of plastic pollution and how we can all take small changes that will lead to larger combined goals. Beach schools are a community-based project that involves local schools, community groups and individuals participating to address solutions and issues with marine plastic.
Schools are invited to ask especially under privileged children to participate and hopefully improve their education on marine plastic and environmental issues on our shores. The project also helps with non-academic and pastoral issues that impact their success at school including mental health and well-being.