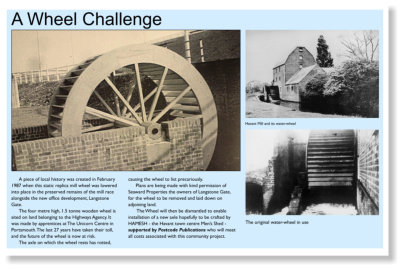 Our thanks to both Seaward Properties - owners of Langstone Gate, and Highways England for allowing access through their land to carry out the works.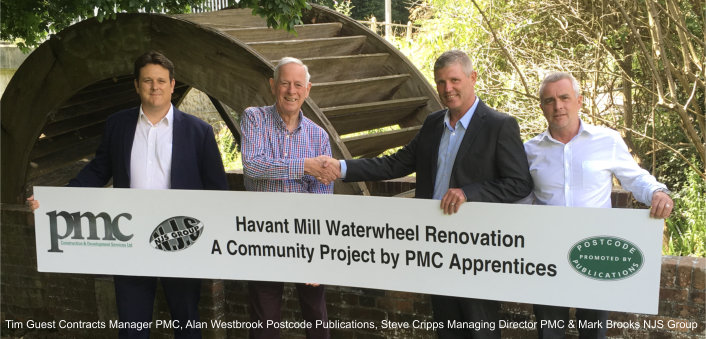 At long last we have found a contractor prepared to carry out renovation of the waterwheel.
PMC Construction and Development Services Limited have agreed to carry out the works on site.
Unicorn Centre apprentices made the original wheel and now PMC apprentices will renovate it.
Scaffolding is now erected around the collapsing wheel, bearing on its steel axle exposed through rotting wood.
PMC will lift the wheel with a telescopic fork-lift handler accessing it from across a temporary scaffolding bridge to be built by NJS Scaffolding over the Homewell stream off the Langstone Gate car park.