Havant Mill Waterwheel Restoration
In co-operation with PMC Contractors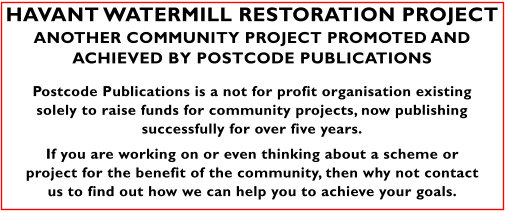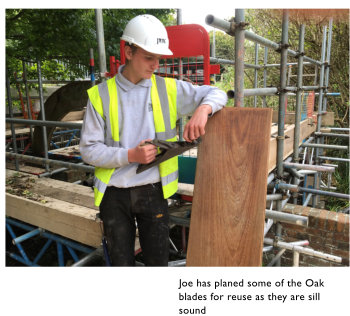 Work is well underway with dismantling the symbolic waterwheel on the site of the Havant Mill on the Hermitage stream in Langstone Gate, and preparing new sections in the workshop for installation to complete its refurbishment.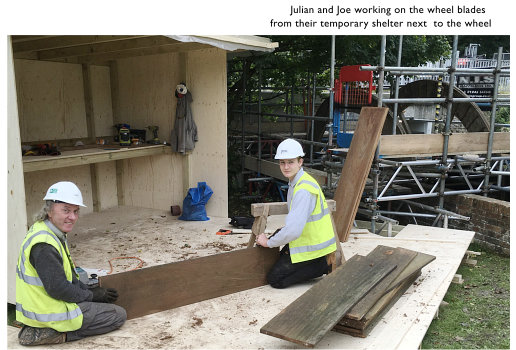 Site Manager Julian Tazewell and his apprentice Joe Clapp of PMC contractors have established a site shelter from where they are working to dismantle and refurbish reusable timber sections.
Julian anticipates that the work will be complete by the time of our New Year editions, so more information then.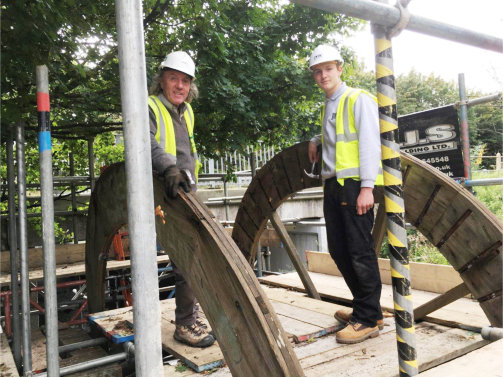 Julian left and Joe on the temporary platform erected to provide working access. Remains of the wheel can be seen prior to their dismantling it in sections. Sections will be replaced as necessary around a new axle to sustain this important heritage symbol for the foreseeable future.