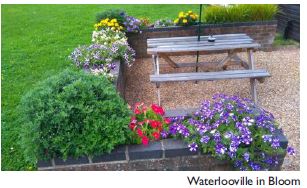 Waterlooville in Bloom, School art trail, Bandstand and Summer Fête; it was all happening in Waterlooville this summer.
Businesses across the town participated in Waterlooville in Bloom to brighten up the town centre. Some must have had very green fingers as there were some beautiful pots. The Mayor of Havant Cllr Mrs Shimbart judged the competition and Waterlooville Community Centre won.
Fifteen schools across the area were partnered with fifteen businesses and displayed art work from their students in the partner business. Marvellous opportunity for everyone to see what talented youngsters are in the area and what a marvellous job the schools do to develop such potential.
Excitement grew in the town centre as the well known Band 'Wall of Floyd' performed in the bandstand. The sun shone and the crowds came. Fabulous music that was enjoyed by all.
Then not to be out done there was the Waterlooville Summer Fête held in Jubilee Park. Again the sun shone and the crowds came. Twenty volunteers from the Waterlooville Events team were on duty to ensure the day ran smoothly. Eighty stalls, dog show, arena events, circus skills, laser quest, fun fair, Bubbles... the list is endless. Everybody enjoyed the day. There are lots of plans for the coming year.
The Christmas Event in Waterlooville Town centre with the lights switch on. Santa's Grotto in the library, Bandstand, and plans underway for a new event Waterlooville 'Open Street Carnival' in the town centre. Such excitement!
Check out our Facebook page 'Waterlooville Events' or our blog: weteam.org.uk See you all soon!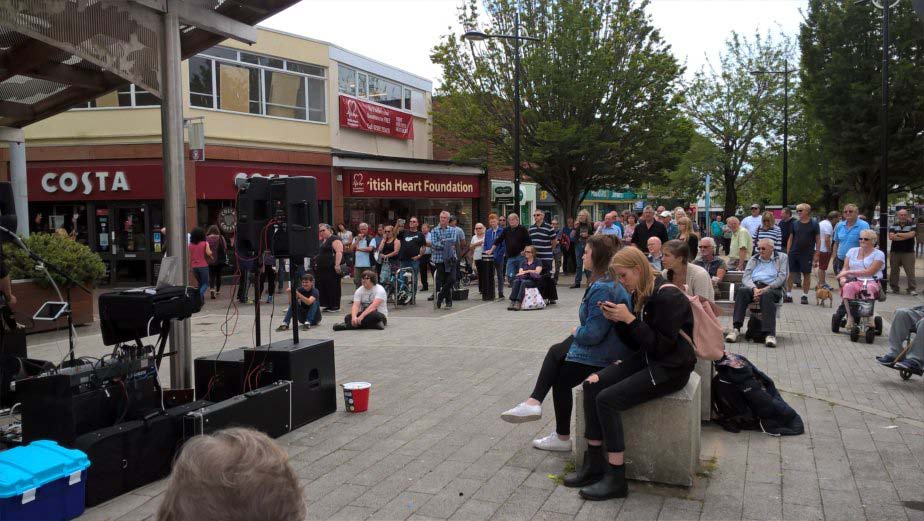 By
Jackie Buckley - Chairman, Waterlooville Events team