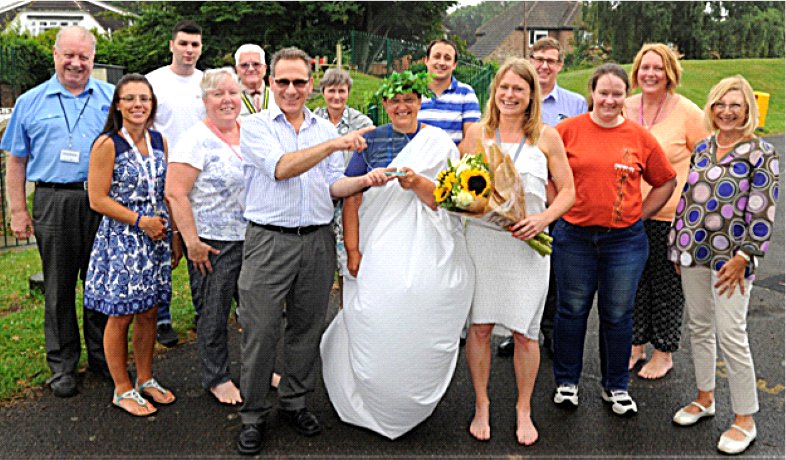 We have been learning about the Roman Empire all term.
So what better way for pupils to reward a teacher who is retiring from 22 years of service – than to make her a half-a-dozen mini Roman fortresses out of spaghetti and marshmallows.
Jane Hoon, 60, has spent the last two decades working as a teacher at The Waterloo School, for primary aged children with social, emotional and mental health needs.
But today she spent the afternoon as Empress Hoonigustus, and in a surprise thank-you assembly arranged by her colleagues, friends, and pupils, judged which of the children's structures were the best.
Jane, who teaches many subjects at the Waterloo School but specialises in French, said: 'I've seen many children come and go through the system and it's so rewarding to hear about them doing well after they've left us.
'I never thought I'd be at The Waterloo School for as long as I have – it's been an amazing experience. 'The staff are great and it's a lovely place to work. Things have changed over the years, in a good way, but the great camaraderie has remained the same.'
During her 22 years of service, Jane has worked as a teacher, learning support assistant, acting deputy head and governor at the school.
She will be very much missed.
By
Deborah McComb, Photo by Malcolm Wells