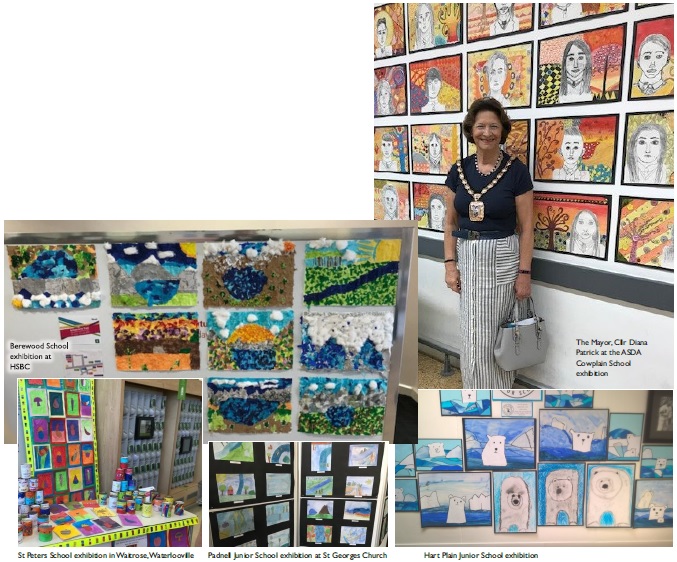 This is the fourth year that the Waterlooville School Art trail, organised by the Waterlooville Events team, has taken place. Fifteen schools have been partnered with fifteen businesses/shops in Waterlooville town centre and been given the opportunity to display art work from their talented students.
Some senior schools have used the opportunity to show amazing exam art work, but many of the primary schools have got their students to use their imagination and reflect the business in which their art work was to be displayed. Examples such as St Peters where the students have not just produced pictures but have covered empty food cans with their own designs reflect what is sold in Waitrose. In Travel Planners or Thomas Cooke travel agents you could find designs of exotic places or animals you might find in different countries.
Estate agents, coffee shops, even the bank (HSBC) took part. A BIG thank you to everyone who made it such a success.
If you missed it you can still see some of the paintings on our Facebook page - Waterlooville Events.
Waterlooville events team -
Building Community for OUR town